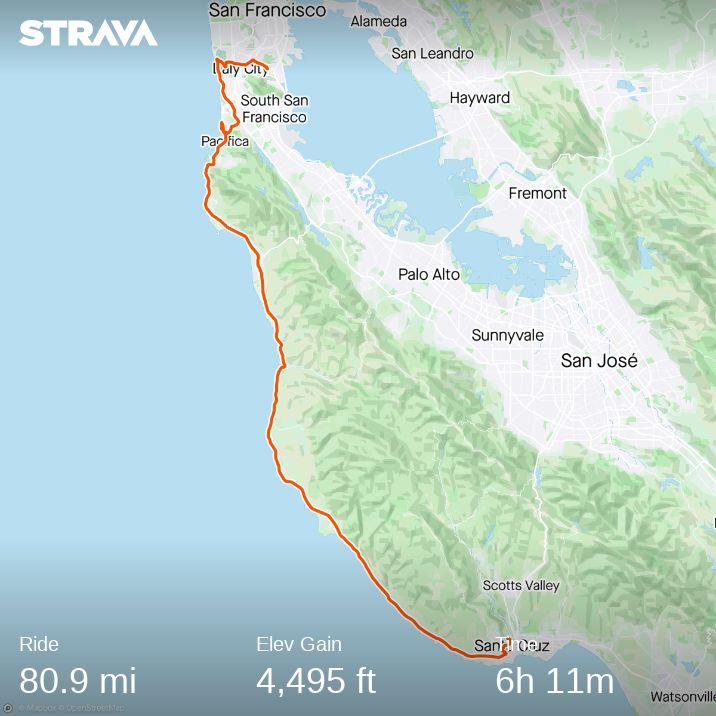 Pre-ride out
Day 1 finally came!! I got up at around 3:45 am to get to Cow Palace by 5 am to drop off my luggage, attend the opening ceremony at 6 am followed by the ride out! I woke up in the morning and couldn't believe I actually slept the night before and was all dressed by 4 am. Not a bad start to the morning!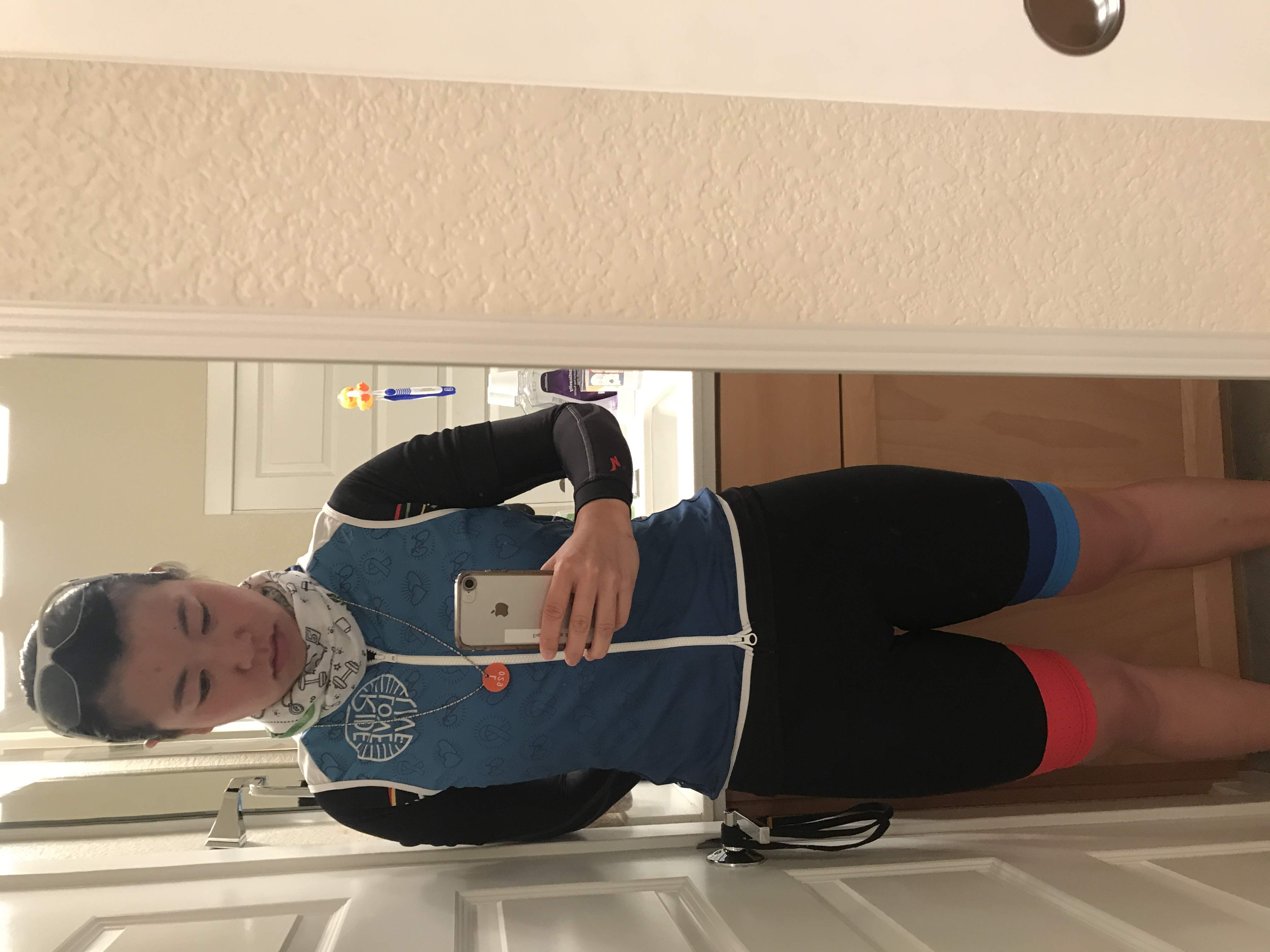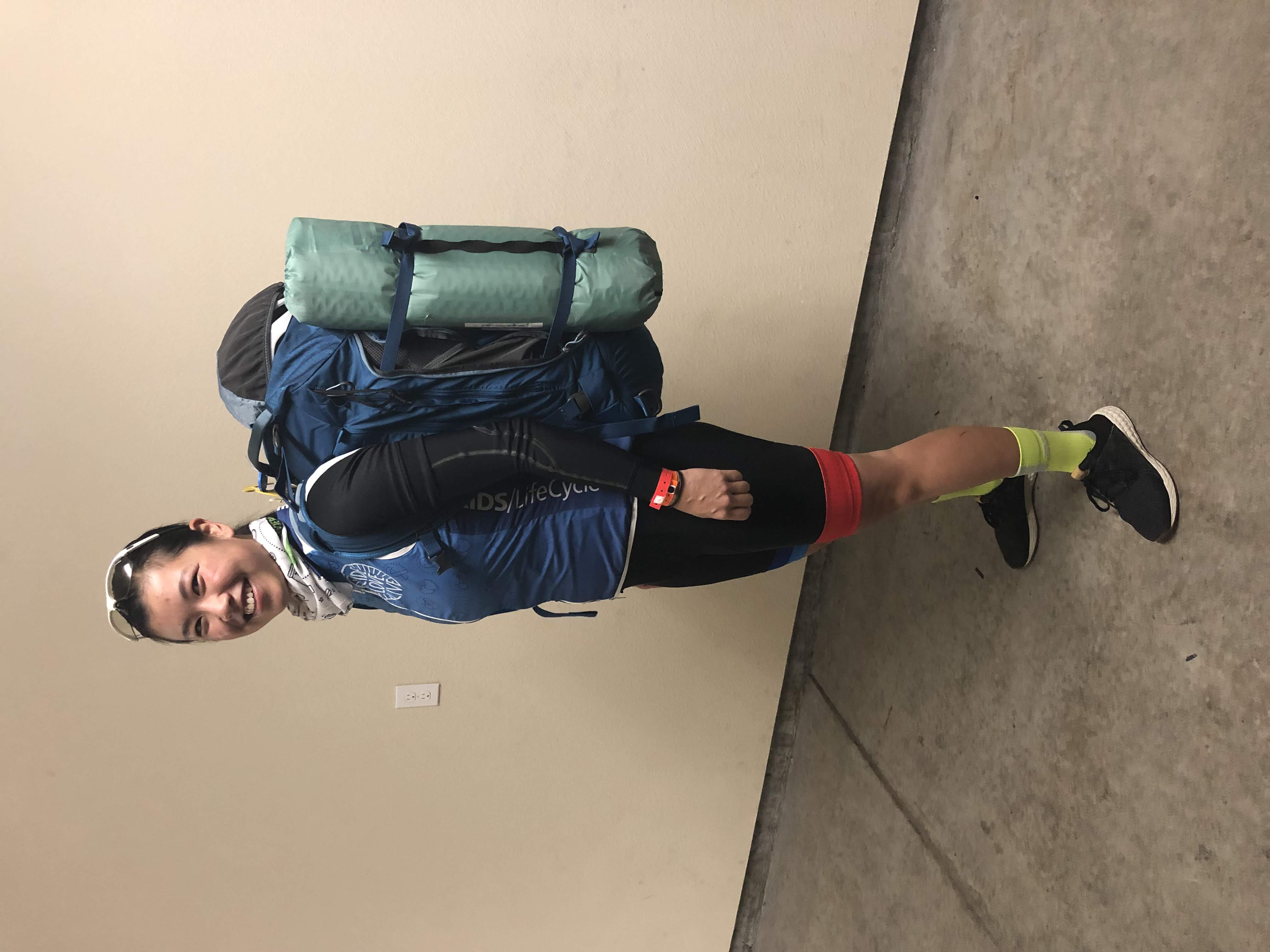 After a small breakfast at home, I put on my duffel backpack. One of my teammates who had slept over and I waited for the Lyft driver to come. Surprisingly, there was no traffic going into Cow Palace. The Lyft driver was reluctant to drive into Cow Palace even though I told him to follow the signs for drop off. He seemed worried he wouldn't be able to get out… or maybe he was lazy. The first stop was gear drop off. I found my gear truck, switched to my cycling shoes, and handed over my bag.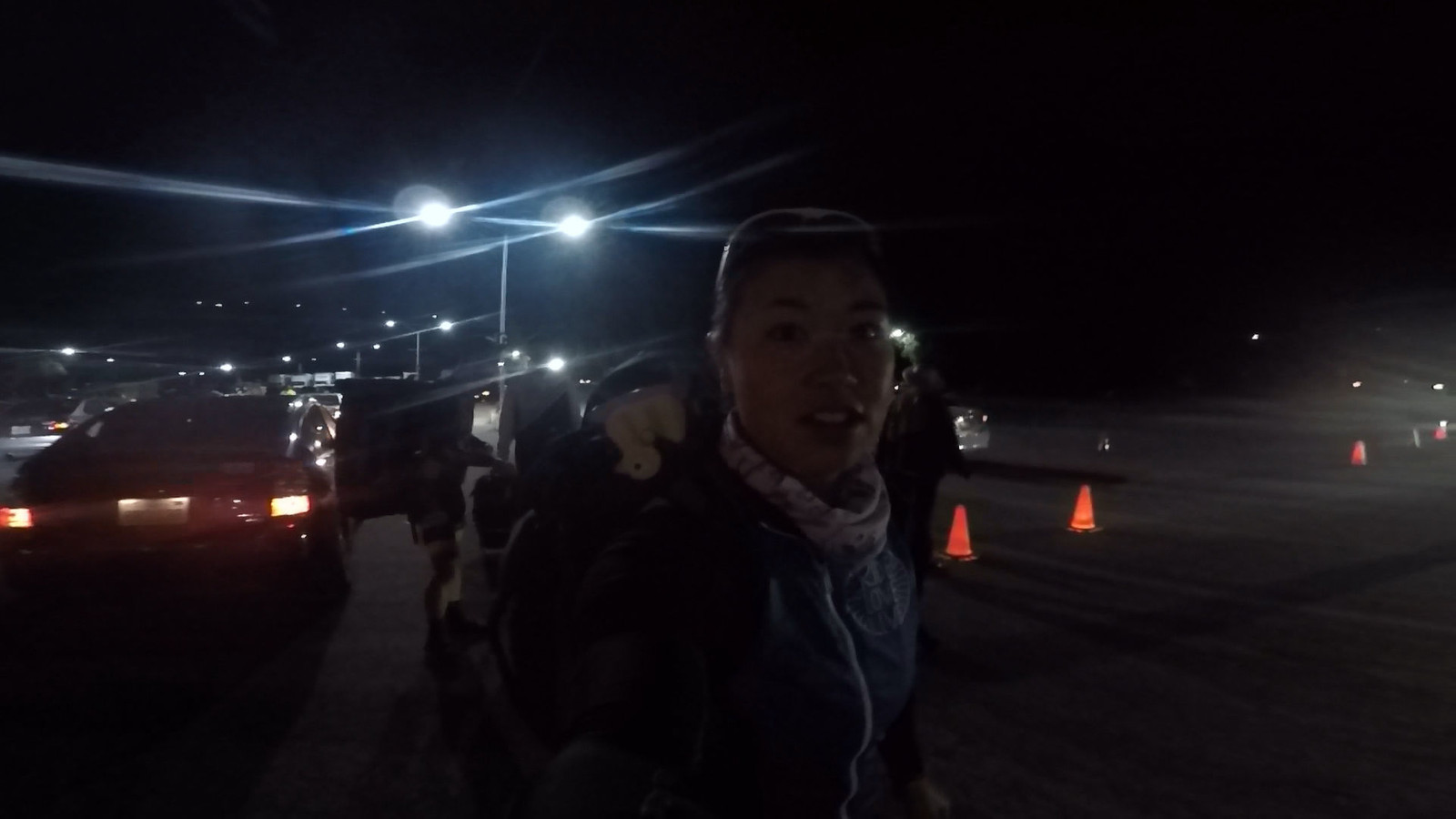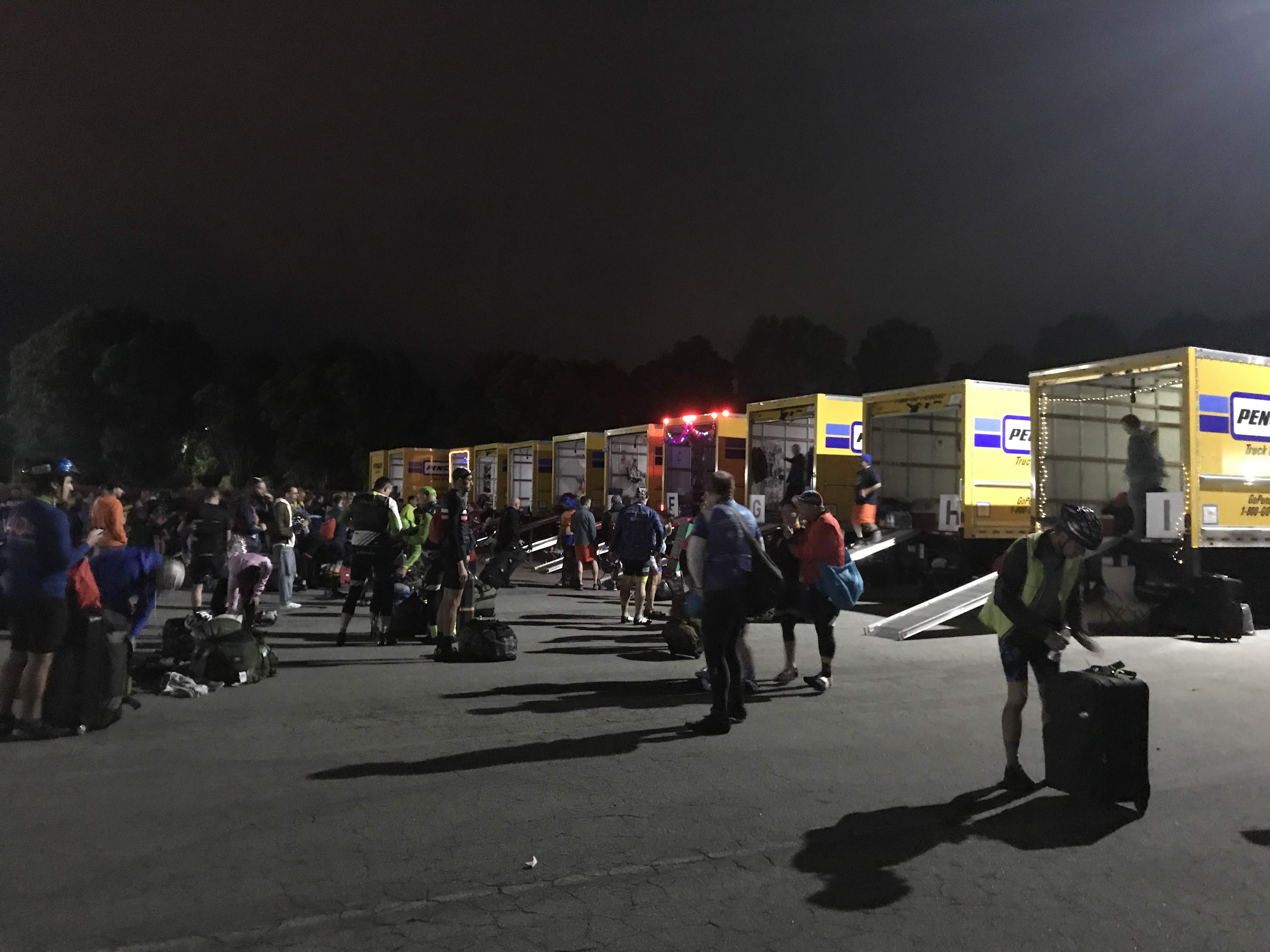 After dropping off my luggage, I said good morning to my bike, Phenix. Someone had put saddle covers on the bikes, which we would use the rest of the week to keep the saddles dry in the morning. I didn't, I kept forgetting. I also attached my name (and my bike's name) plate on the back of my bike and checked the tire pressures.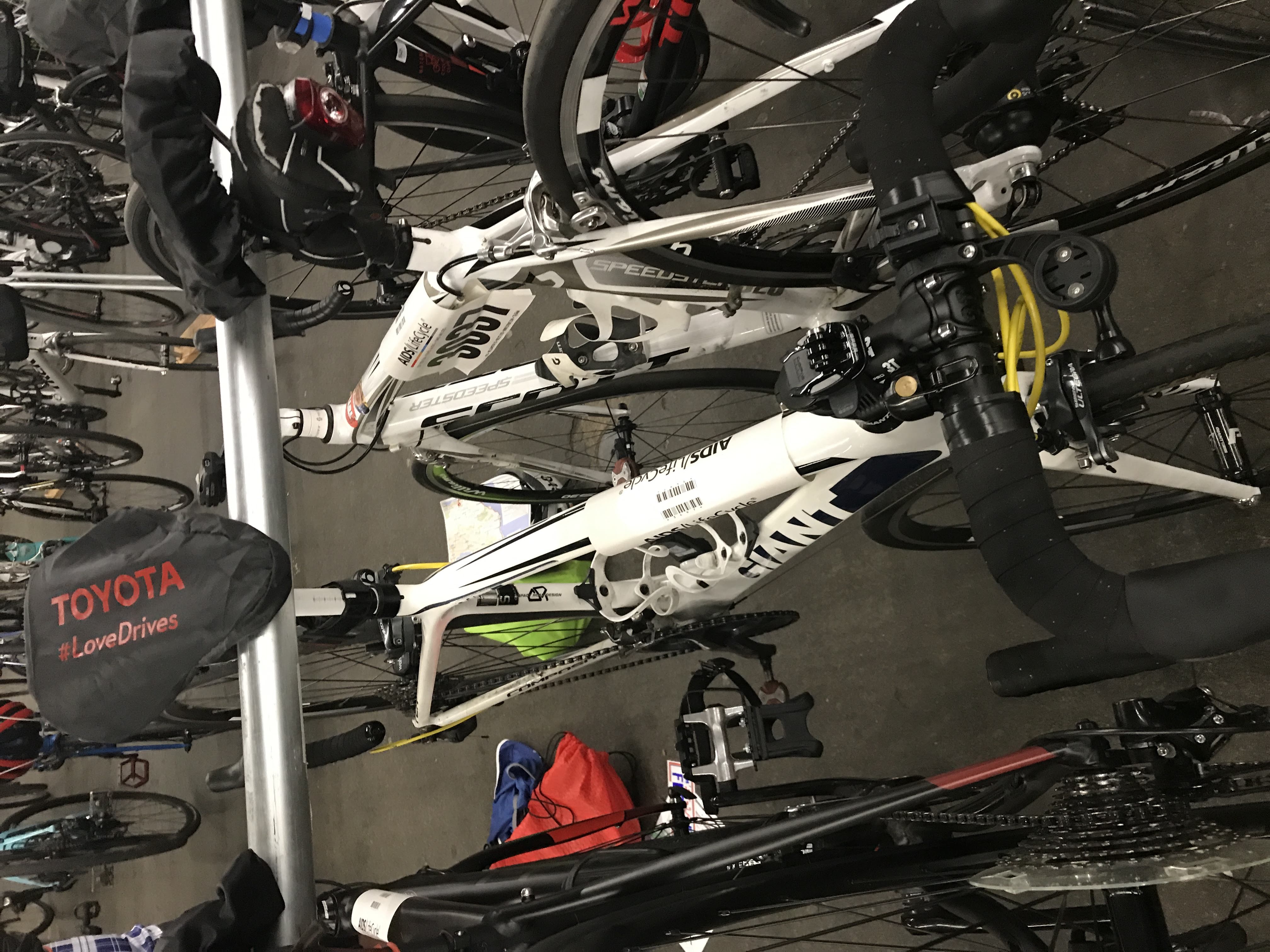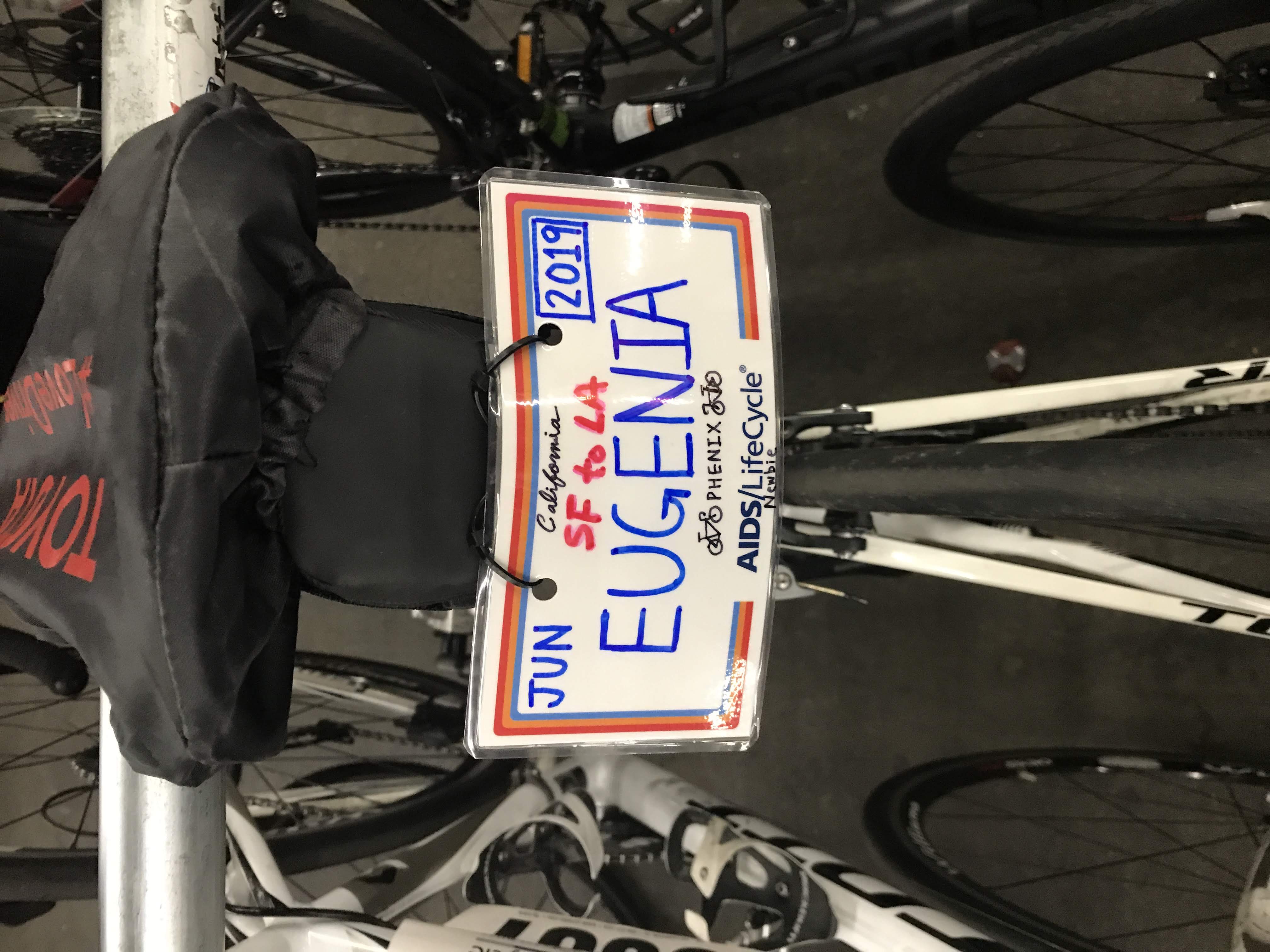 Since I don't drink coffee, I skipped the really long coffee line and ate the PB&J banana sandwich I brought with me. Then, my four teammates and I went to the opening ceremony.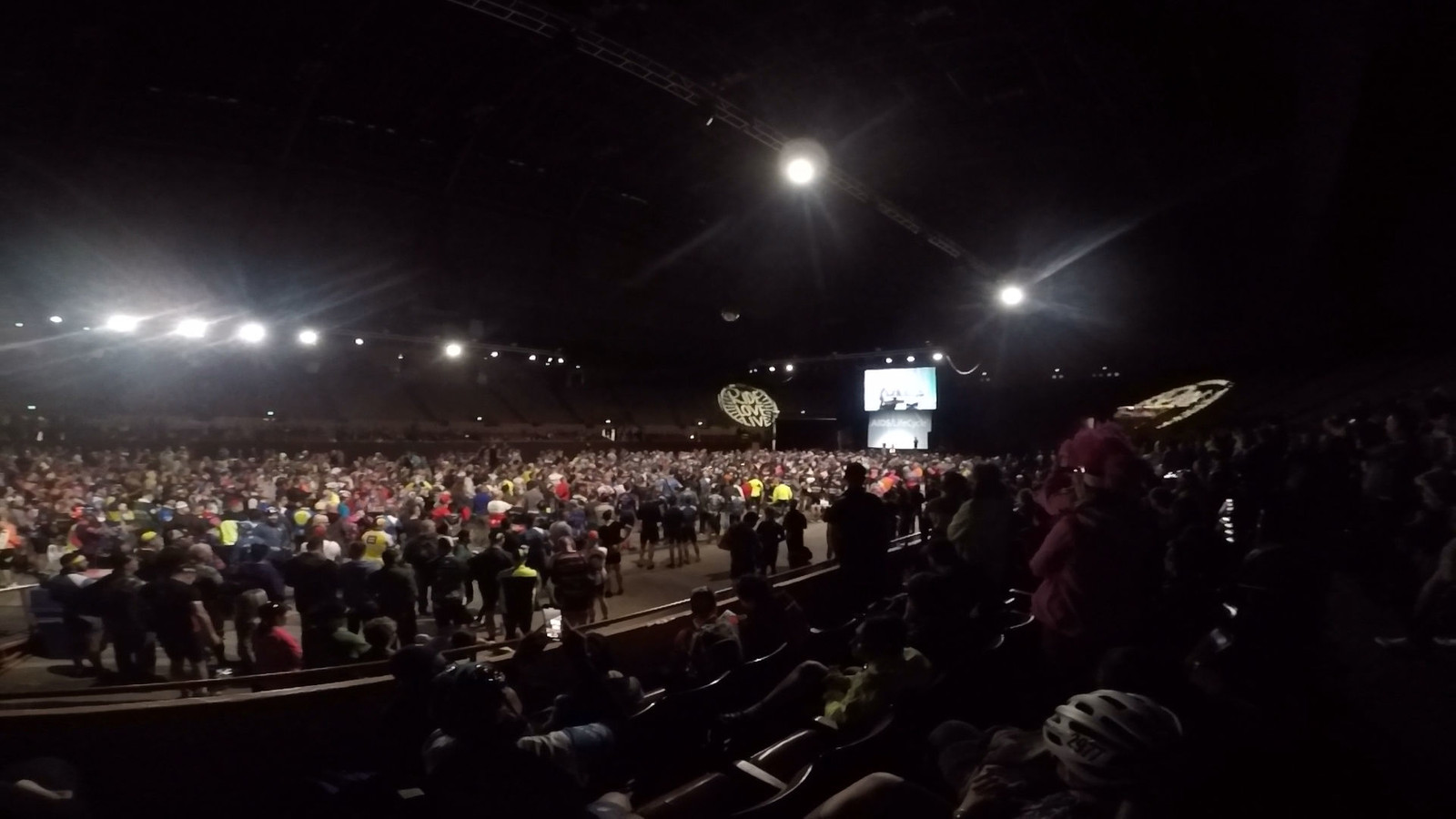 Ride out
The ride out of Cow Palace started immediately after the opening ceremony. There was no logic to the ride out, just grab your bike, follow the crowd outside, and scoot your way towards the Cow Palace exit. My teammates and I were able to start riding at around 6:30 am. A crowd gathered along the ride out to cheer us on! The police escorted us out of Cow Palace and we took over all the lanes of the road the first couple of miles of the ride.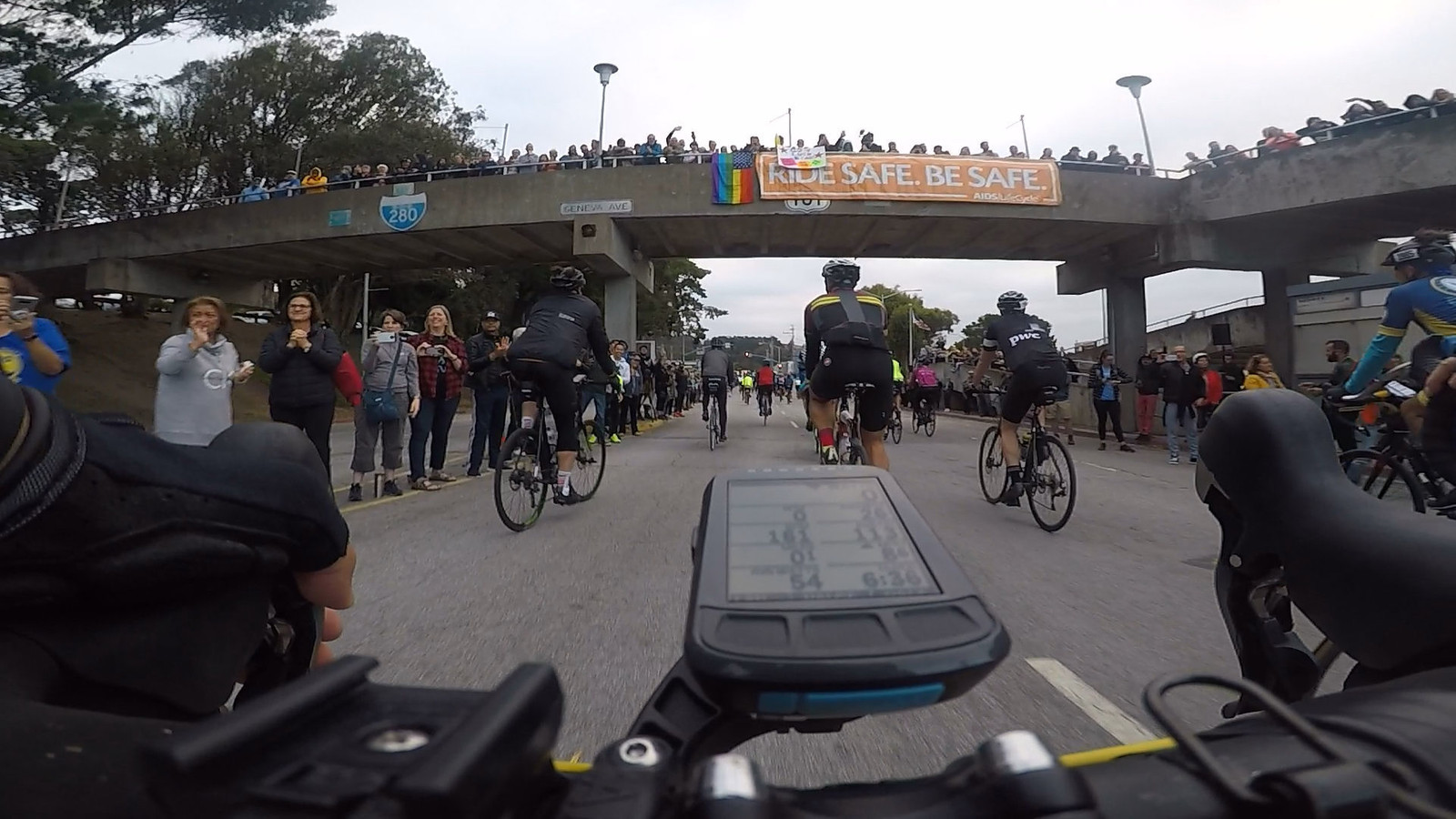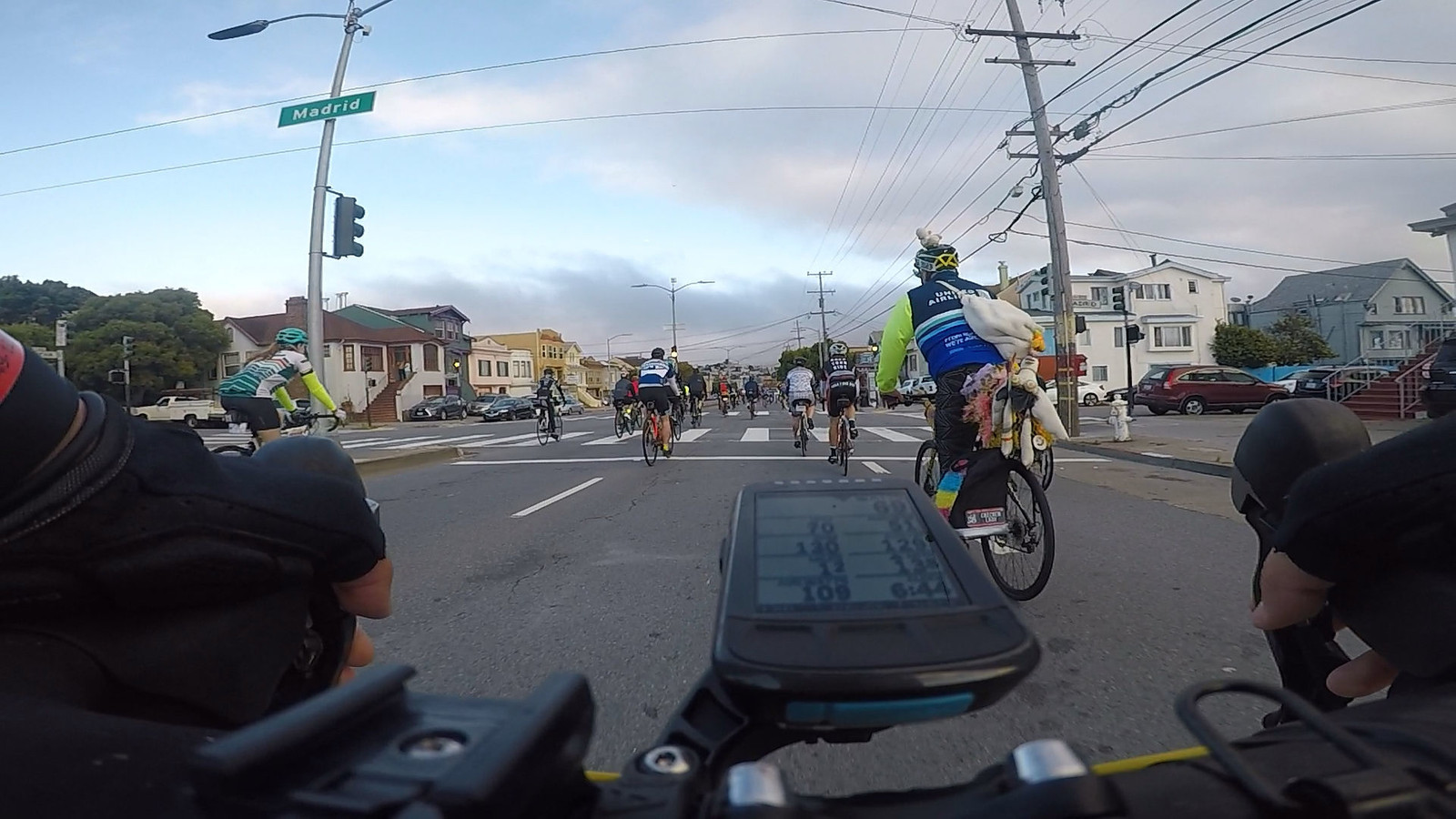 We rode towards Santa Cruz along Hwy 1. Daly City was surprisingly warm that morning, but the temperature cooled a lot as we headed towards Pacifica, and the fog rolled in. Since everyone on my team rode at different paces, we were soon separated.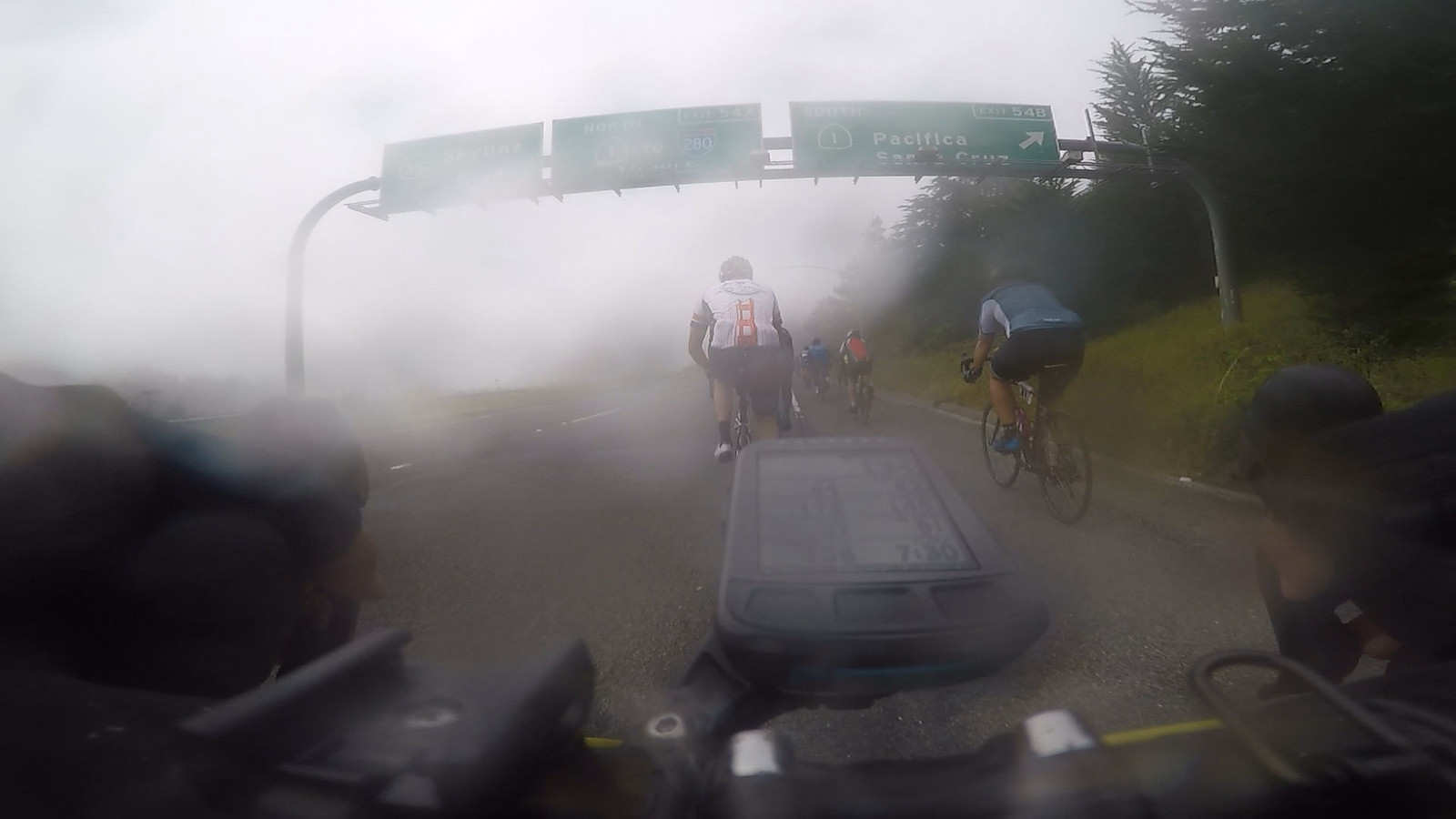 There were rest stops every 15 - 20 miles of the route and the first one was at a school in Pacifica after a big descend. I got a little nervous during the descend because my brakes made a squealing sound. I checked the brakes at the rest stop to make sure everything was ok. Then, I grabbed some snacks, waited in line for my first trip to the porta-potty on this ride while I snacked to save time. I didn't really have to save time…it's not a race, and there was plenty of time. I didn't feel like stopping once I got on the bike in the morning. It was my first time trying the SIS energy gel and it went down easily to my surprise. I guess I didn't need the two tubes of Shot Bloks in my jersey pocket.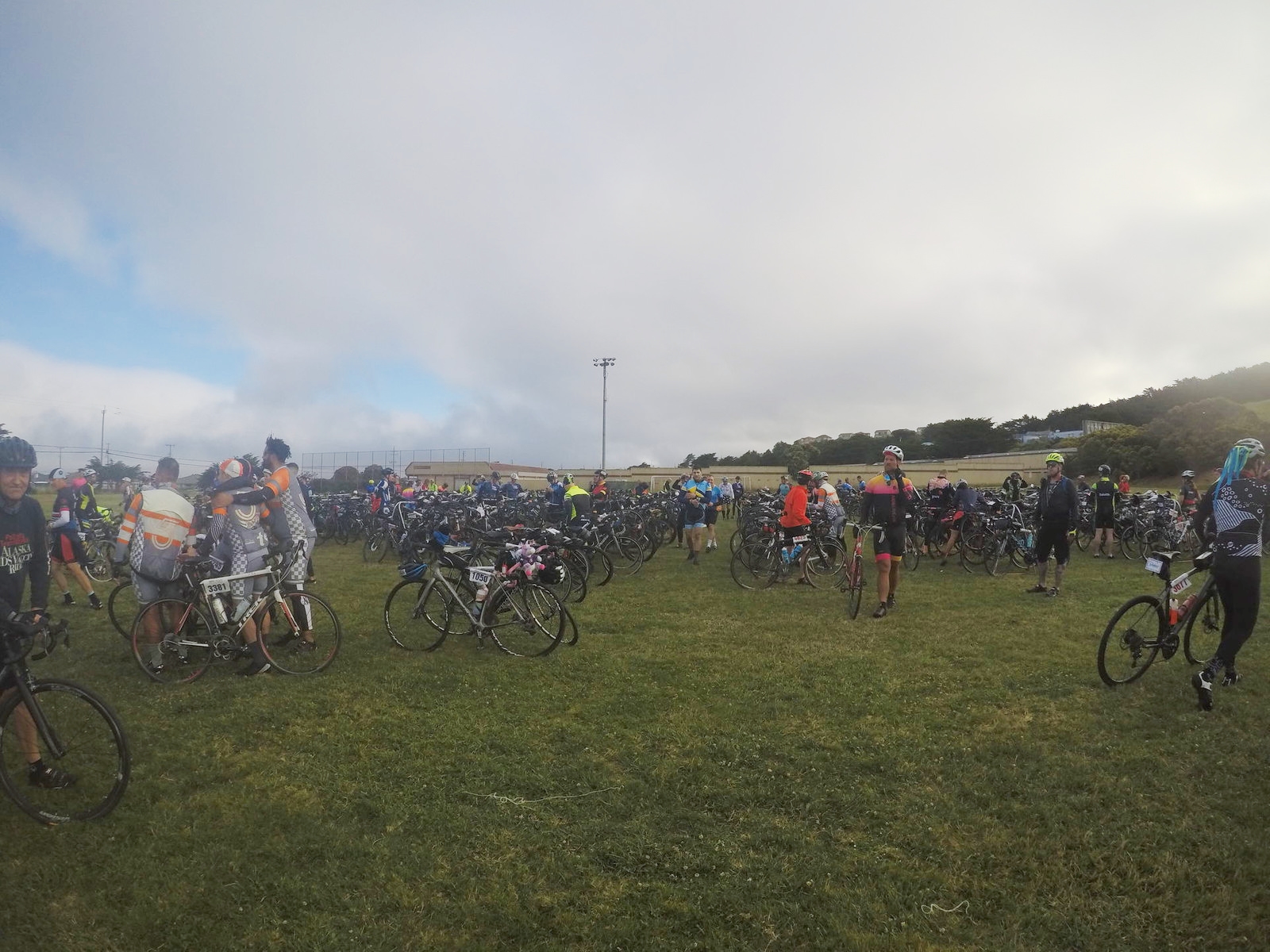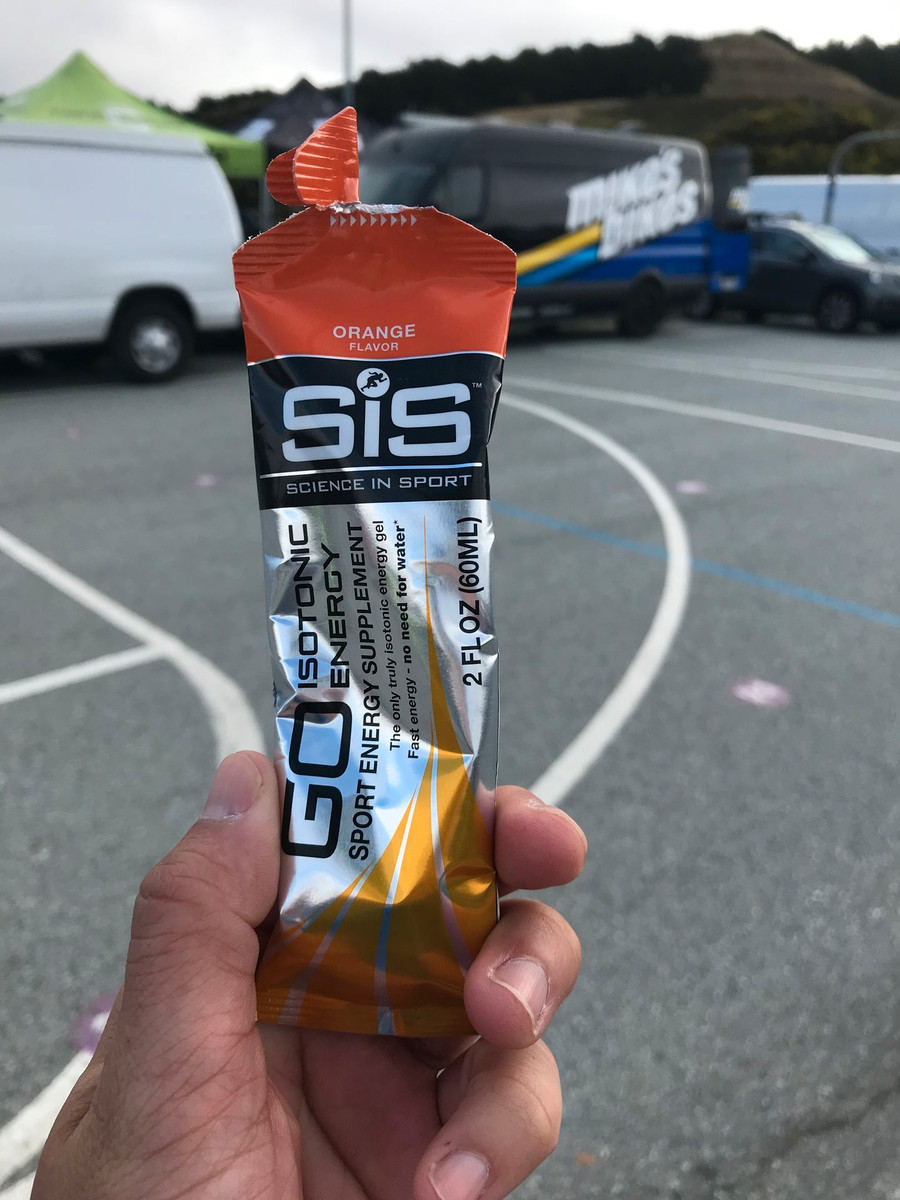 Some of my friends were following my live tracking page and texted me. It was really cool to know they were following me live. After I replied to some texts and reapplied sunblock, I hopped back onto the road. I came across a mural shortly after the rest stop and took a photo of Phenix with it.
The sun came out again for a brief moment as we went over a small bump.
Here's a sweep car with a Dr. Seuss theme.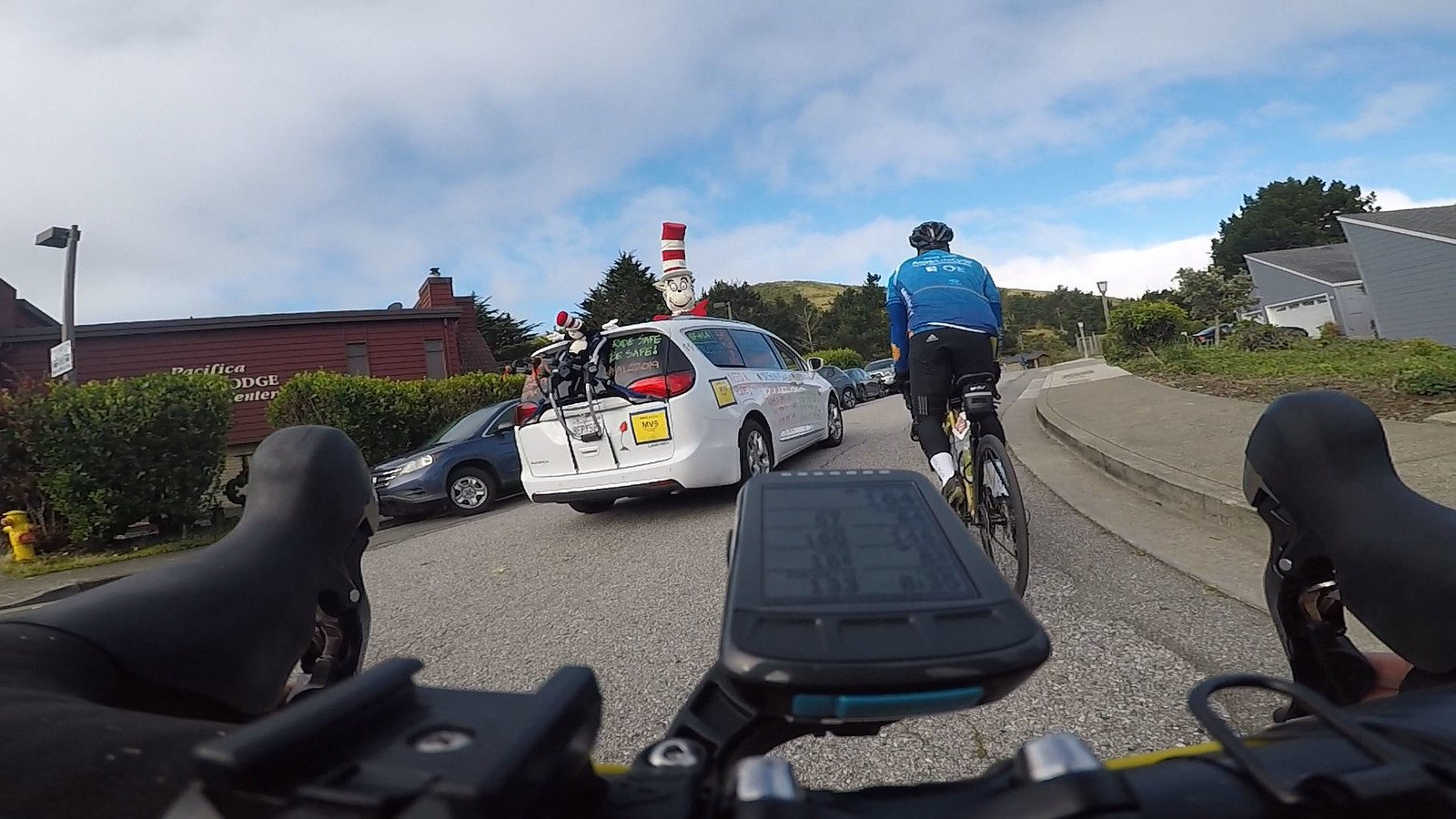 Only 12 miles to Half Moon Bay and 60 miles to Santa Cruz!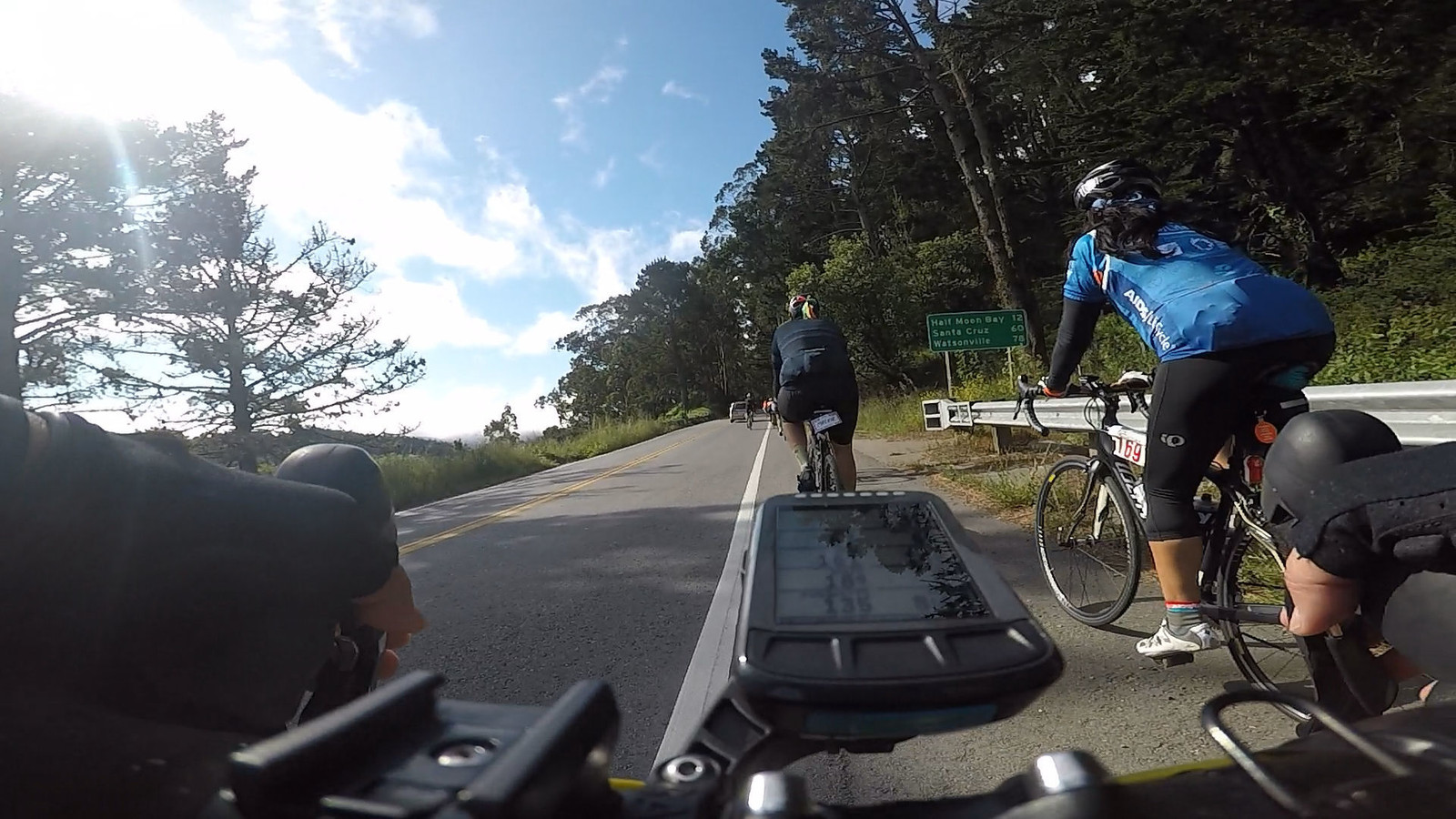 I got to Devil's Slide and it was misty and foggy again. A group of Santas cheered us on near the top of the climb! I responded by ringing my bell.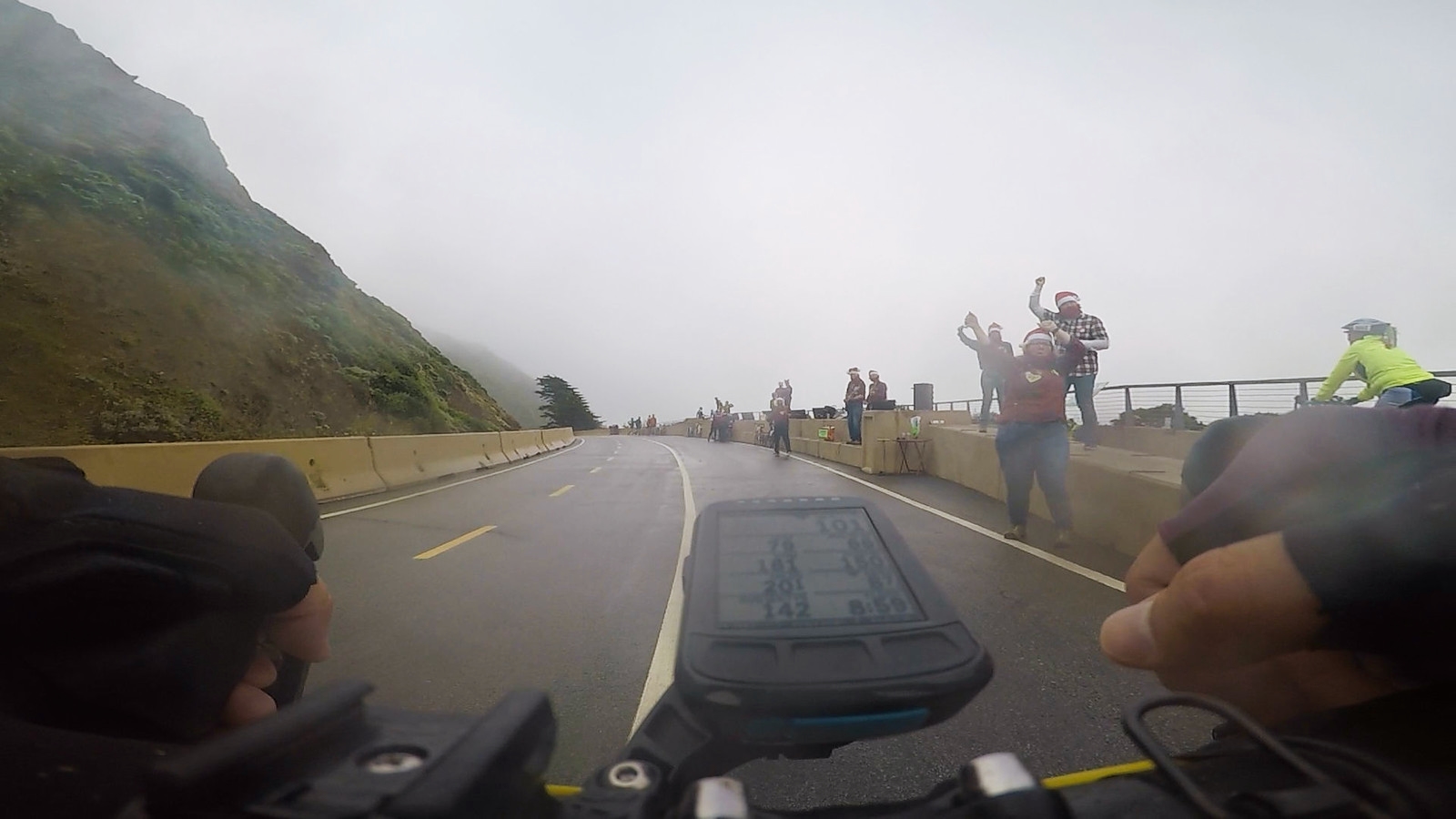 The ride along Hwy 1 was incredibly scenic. We rode along beaches in Pacifica, Half Moon Bay, San Gregorio, Pescadero, and of course, Santa Cruz.
I saw the most perfect rainbow while going up an incline in Pacifica, but I couldn't convince myself to stop and take a photo at first. I love taking photos, but I also just wanted to keep riding. I knew this would happen before the ride, and told myself to just go with my gut whether to stop or not. Then, I saw a lot of riders who had stopped to take photos when I got to the top and decided to stop as well. I'm glad I did, look how beautiful this is.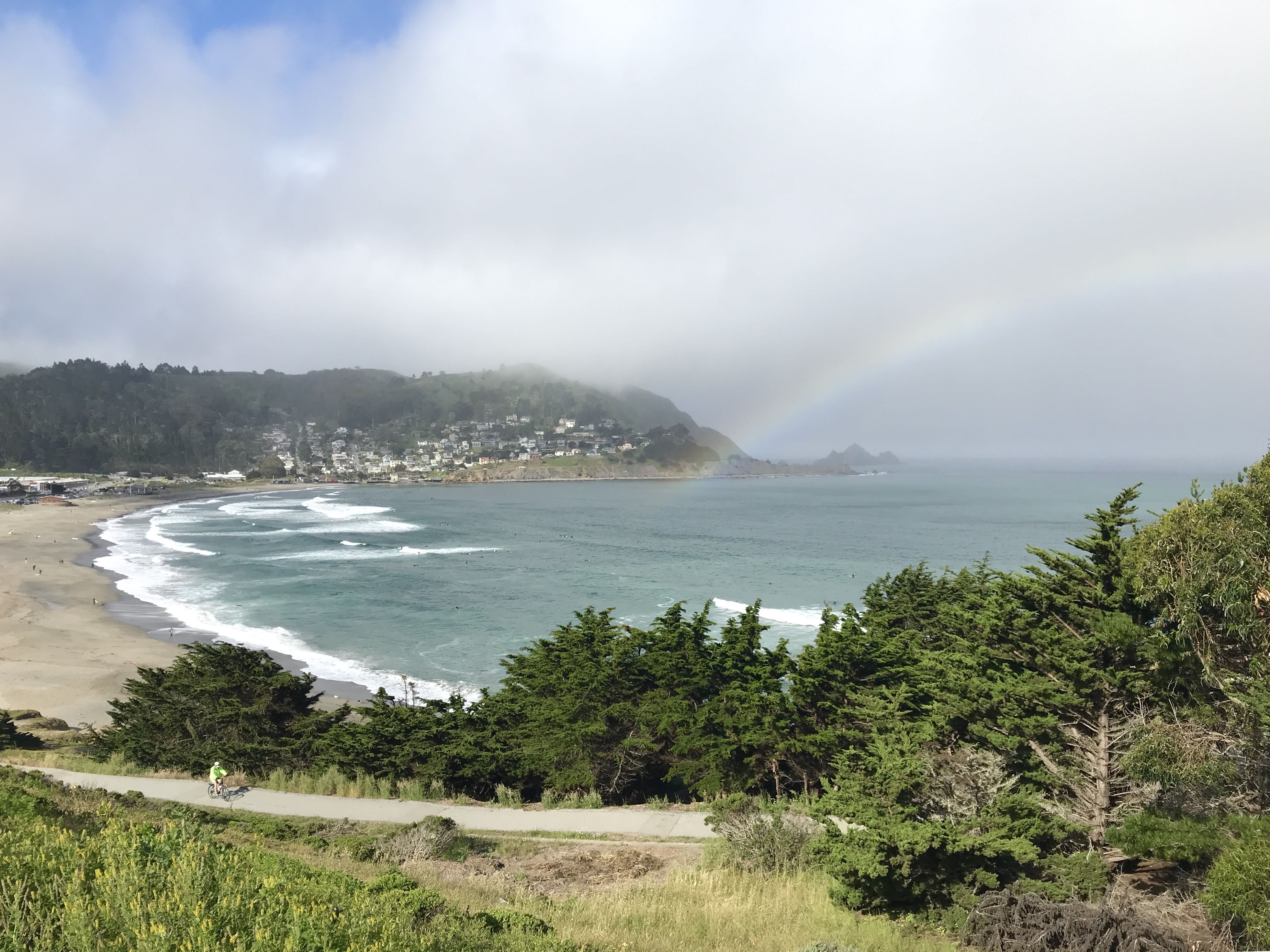 The next rest stop was in Half Moon Bay. I tried a different flavored energy gel, but I liked the orange flavor better. I got some Pop-Tarts also because this is the week to eat as many Pop-Tarts as I wanted. I chatted with a couple of riders and then pumped up my rear tire, which somehow went flat, before rolling out again.
ALC volunteers had put signs on the road cheering us on. It was fun and very motivating seeing them.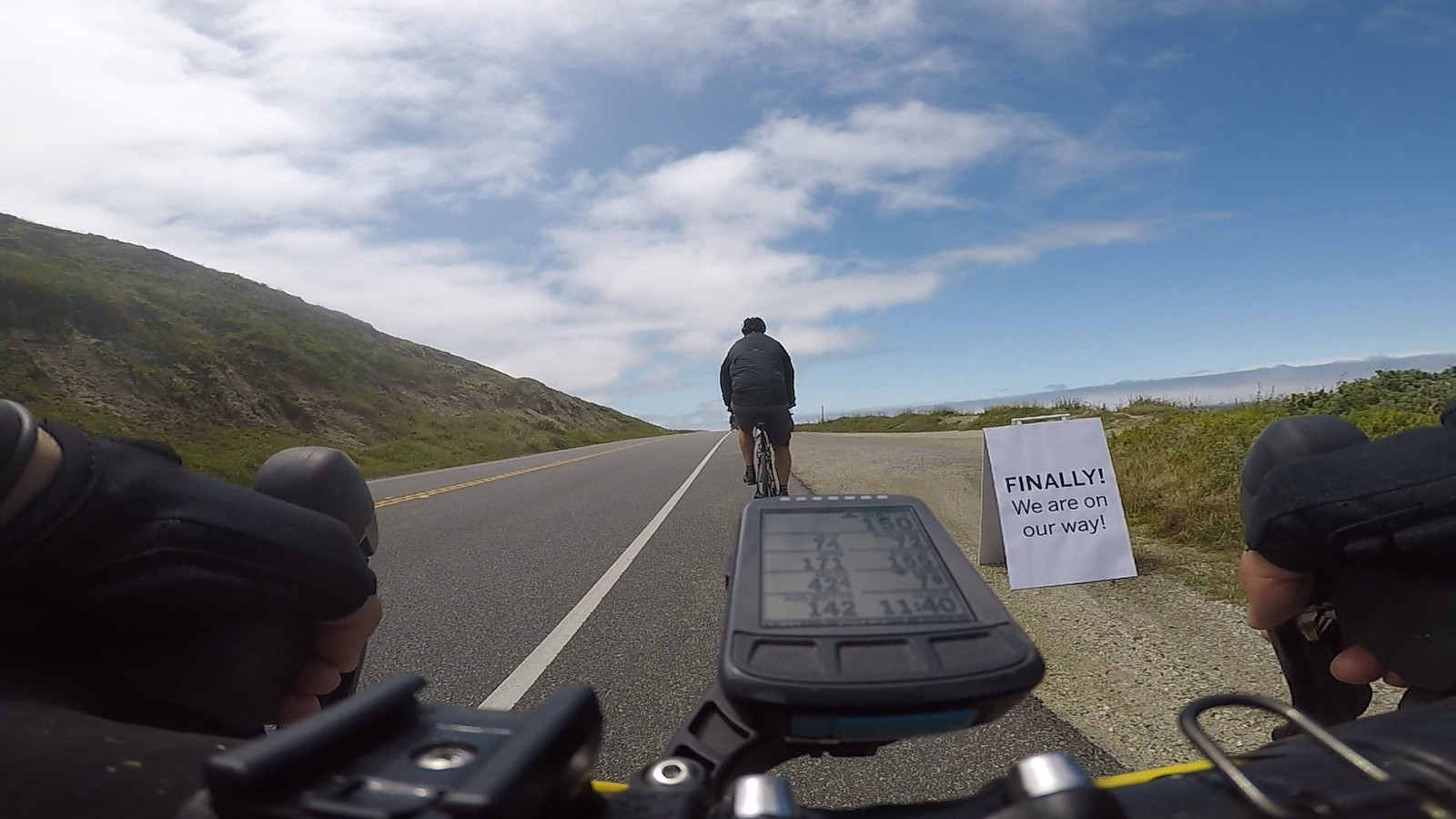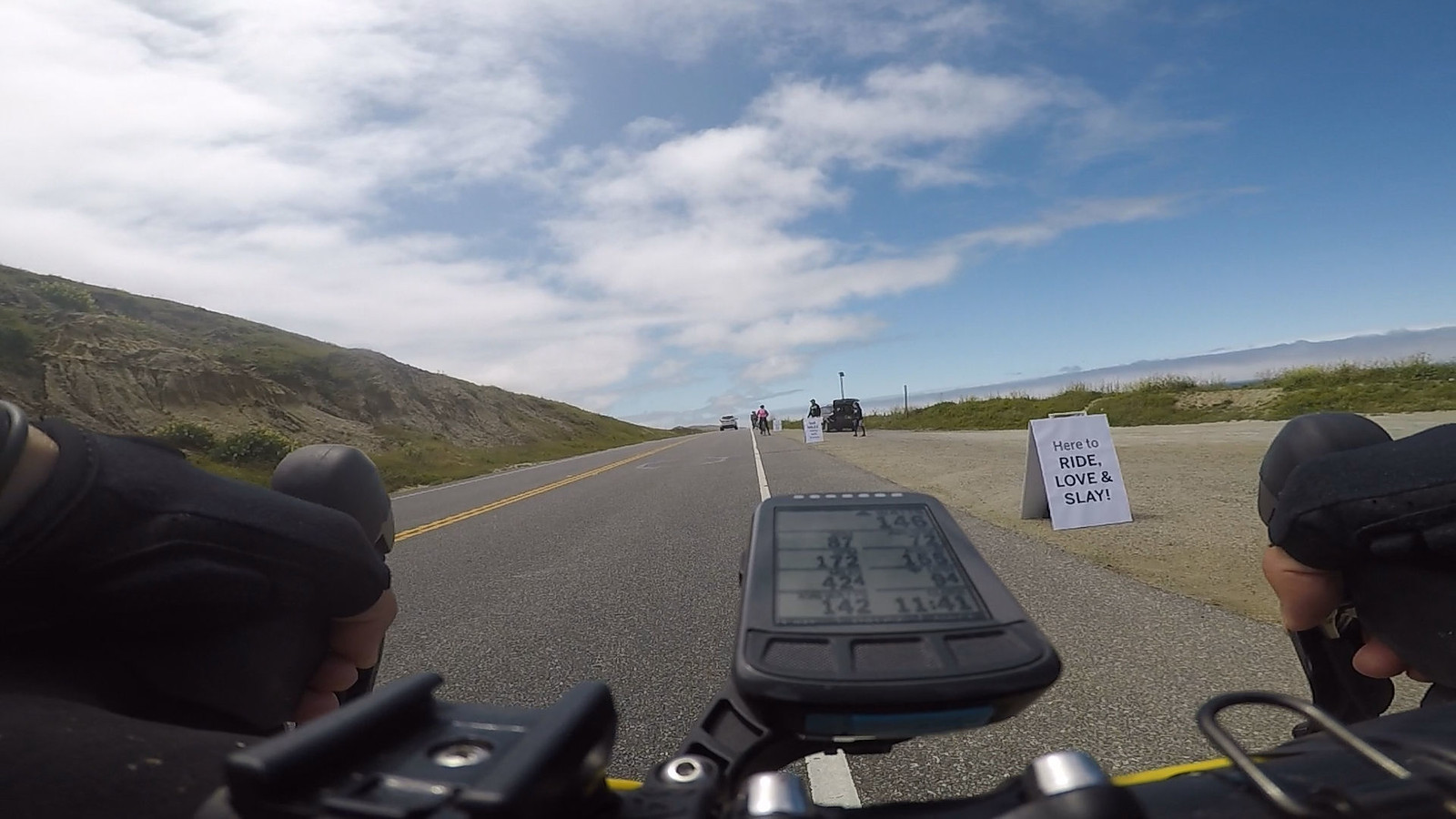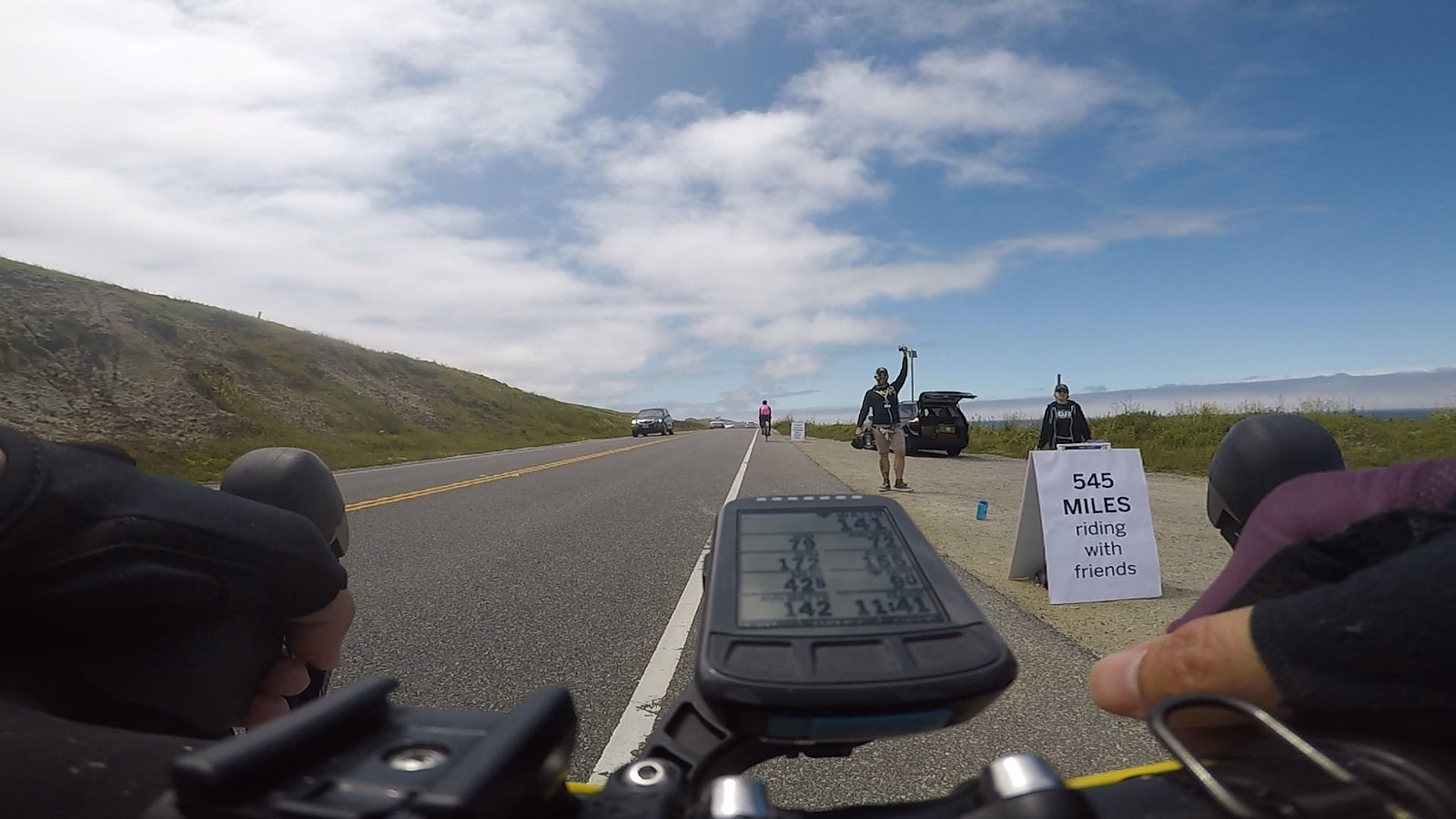 We had lunch at San Gregorio State Beach. I remember going there for an elementary school class trip. I hiked to a quiet spot to get a good view of the ocean with my lunch, which was a wrap and a chocolate chip cookie.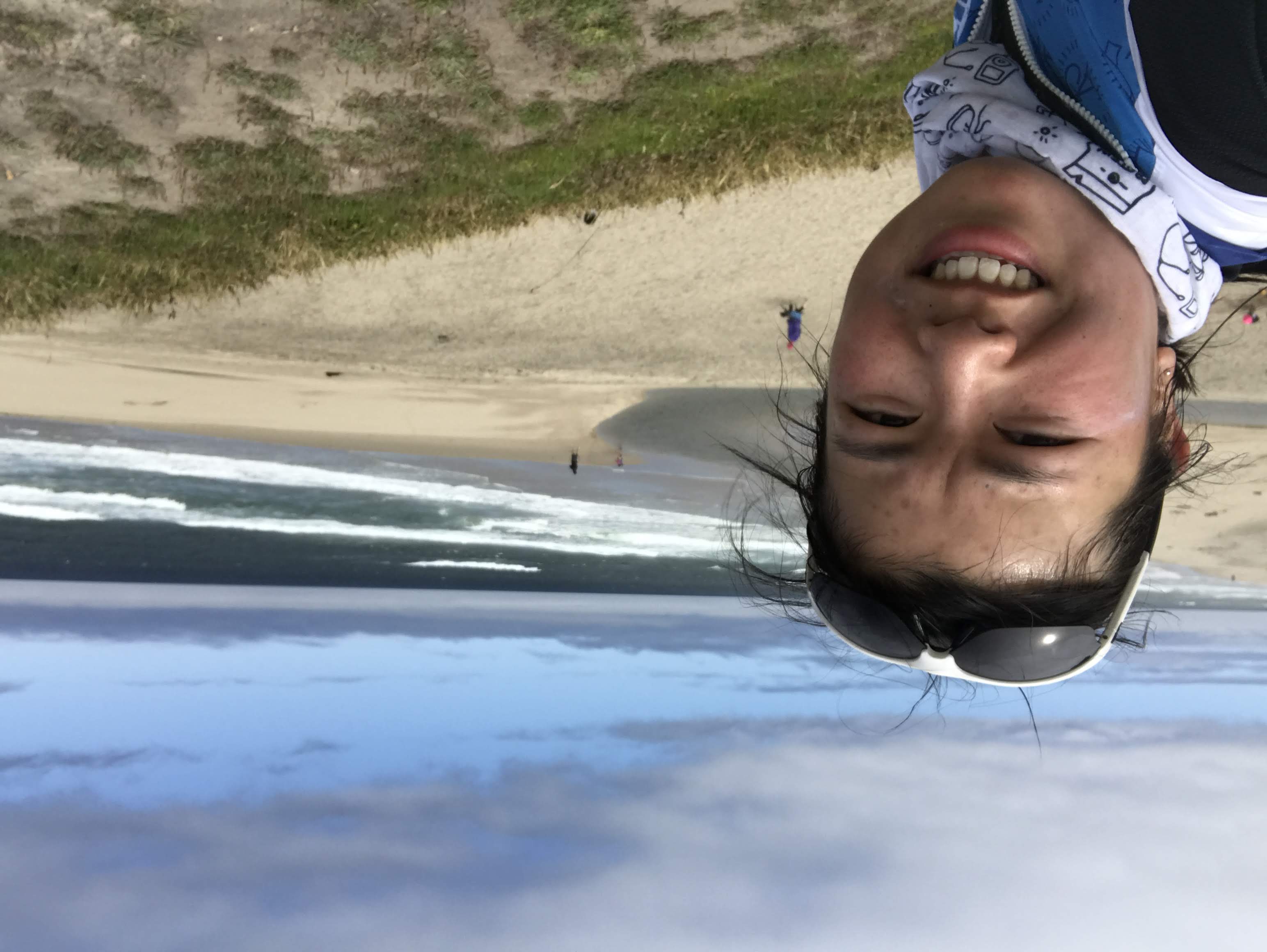 I saw that we had a climb up a bridge after lunch, so I didn't stuff myself too much. We have rest stops every 15 - 20 miles anyway.
Here are the water monsters we used to fill up our water bottles. We had Nuun at lunch also, which is my favorite ride drink. It's so much better than the Powerade that was provided at all the other rest stops.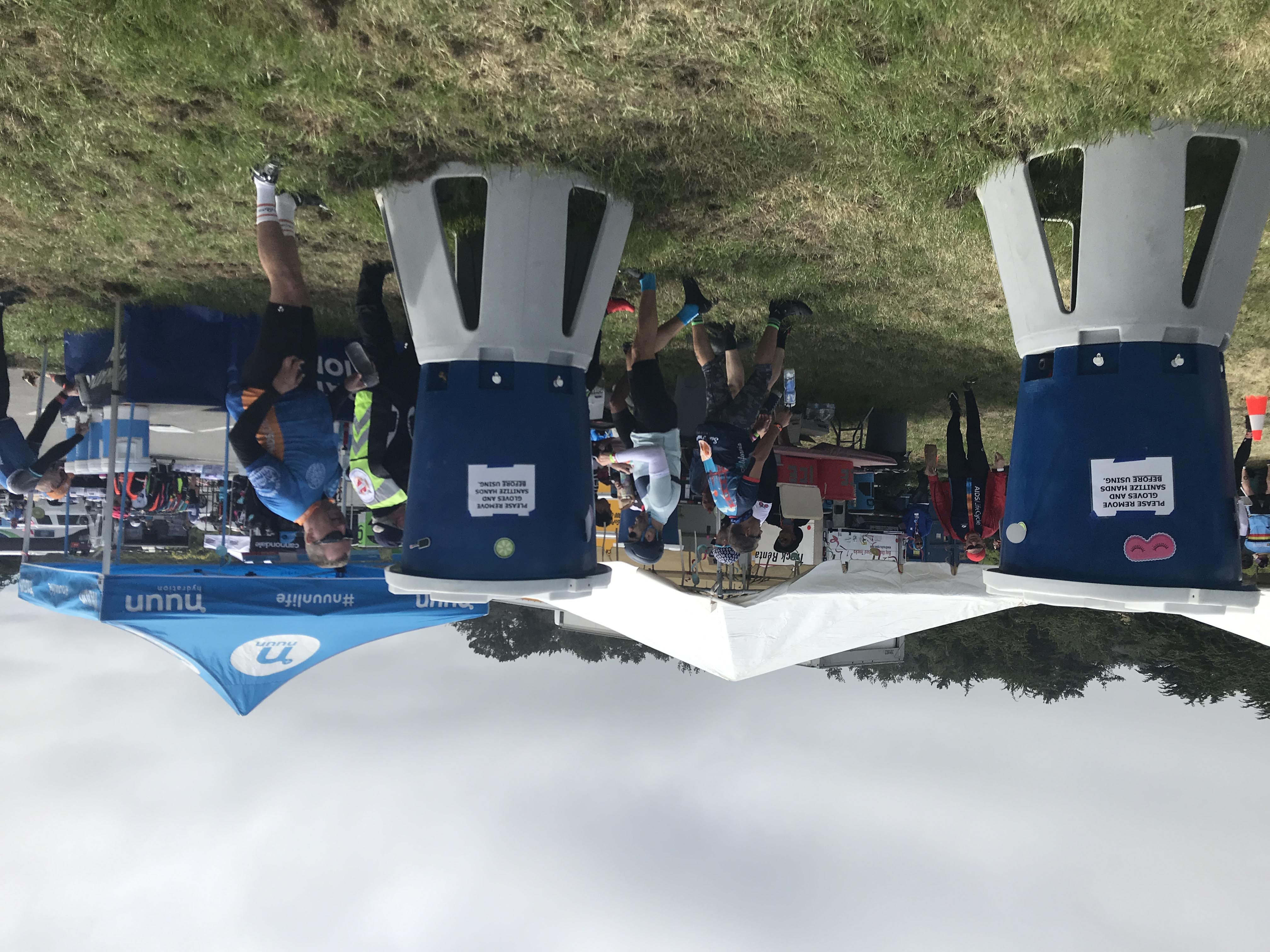 The 20 miles after lunch was tough. We were about 40 miles into the ride, and 40 more miles to go and my legs were feeling tired. I regretted not resting longer at lunch. There was also a headwind, which made me want to stop pedaling. The 13 miles between lunch and the next rest stop felt so long I thought I had missed it at first. I was also riding alone most of the time at this point since everyone has spread out by this time of the ride. I didn't mind riding alone, because that means fewer people to pass and I didn't have to call out "on your left" much.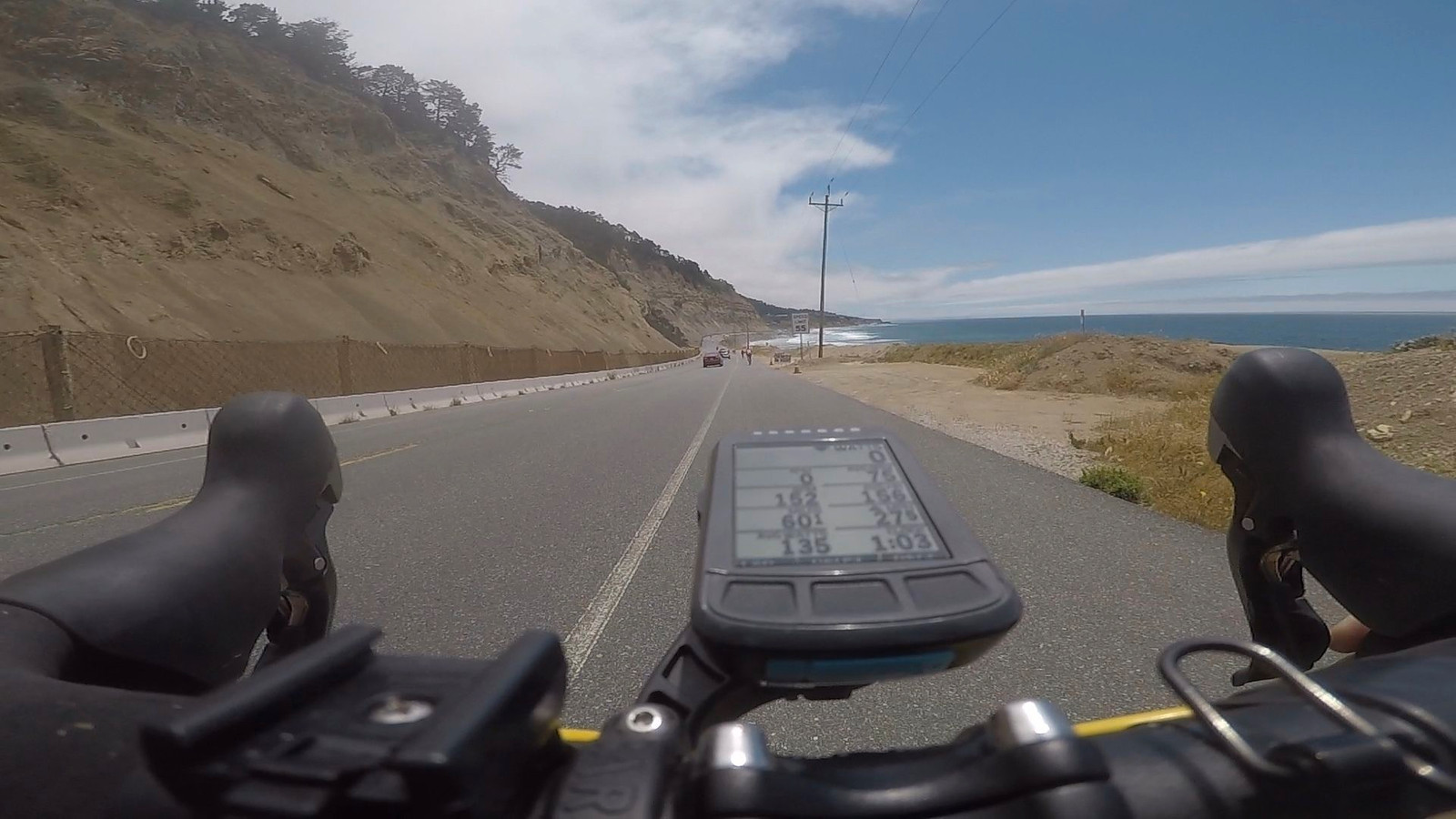 After what seemed like the longest 13 miles ever, I got to the next rest stop in Davenport. I stayed a bit longer to stretch my legs. There were about 13 miles left to the ride, and I didn't plan on stopping at the next rest stop since it was only 5 miles before the finish. I tried the chocolate flavor energy gel. My favorite is still the orange one.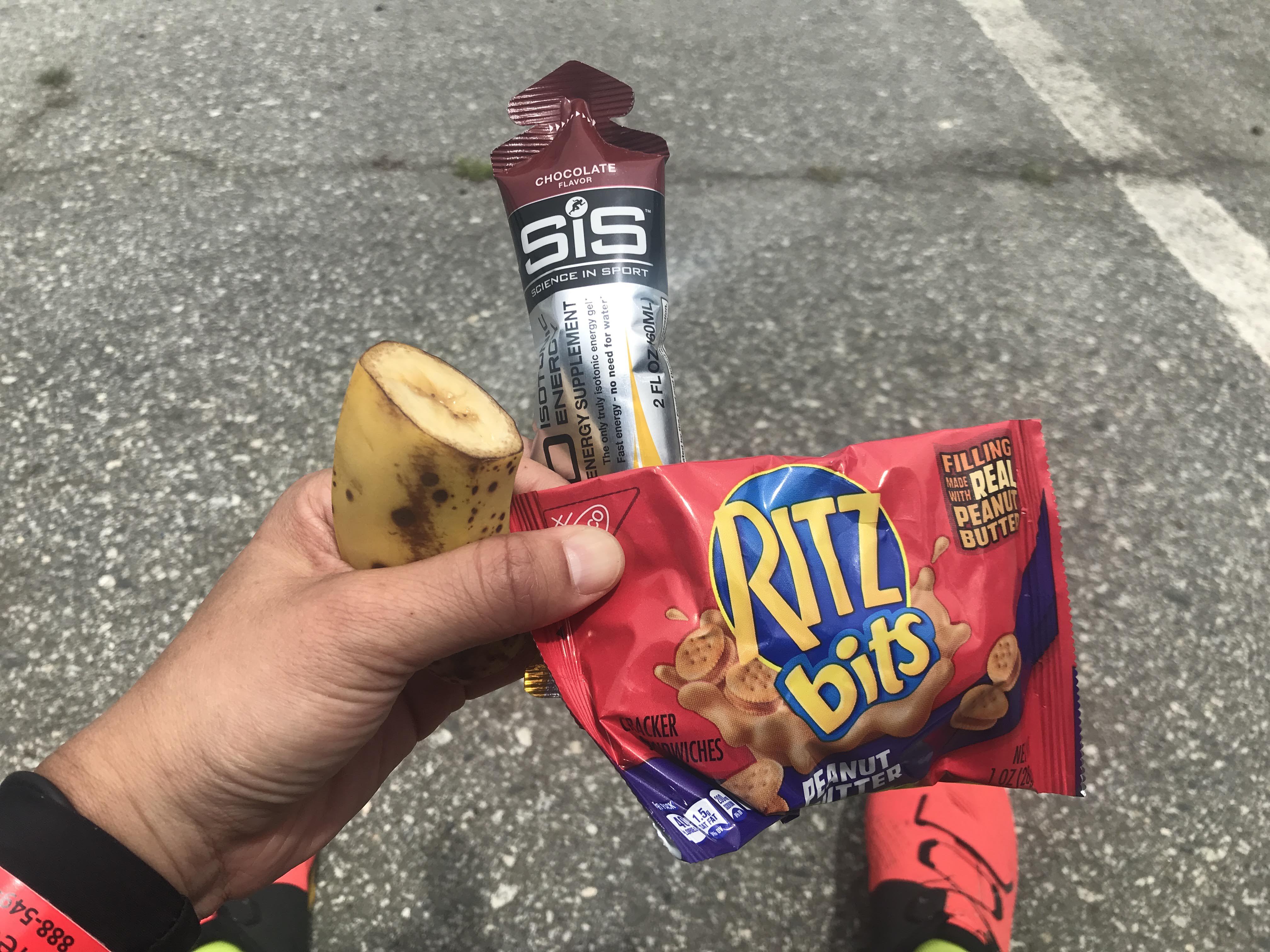 As I neared Santa Cruz, I smelled the salty ocean air, saltier than the air I smelled the entire day. I was so close and getting excited! At mile 77, I hit the Santa Cruz city limit! Only 3 more miles to go. I was going at about 20 mph because I just wanted to get to camp.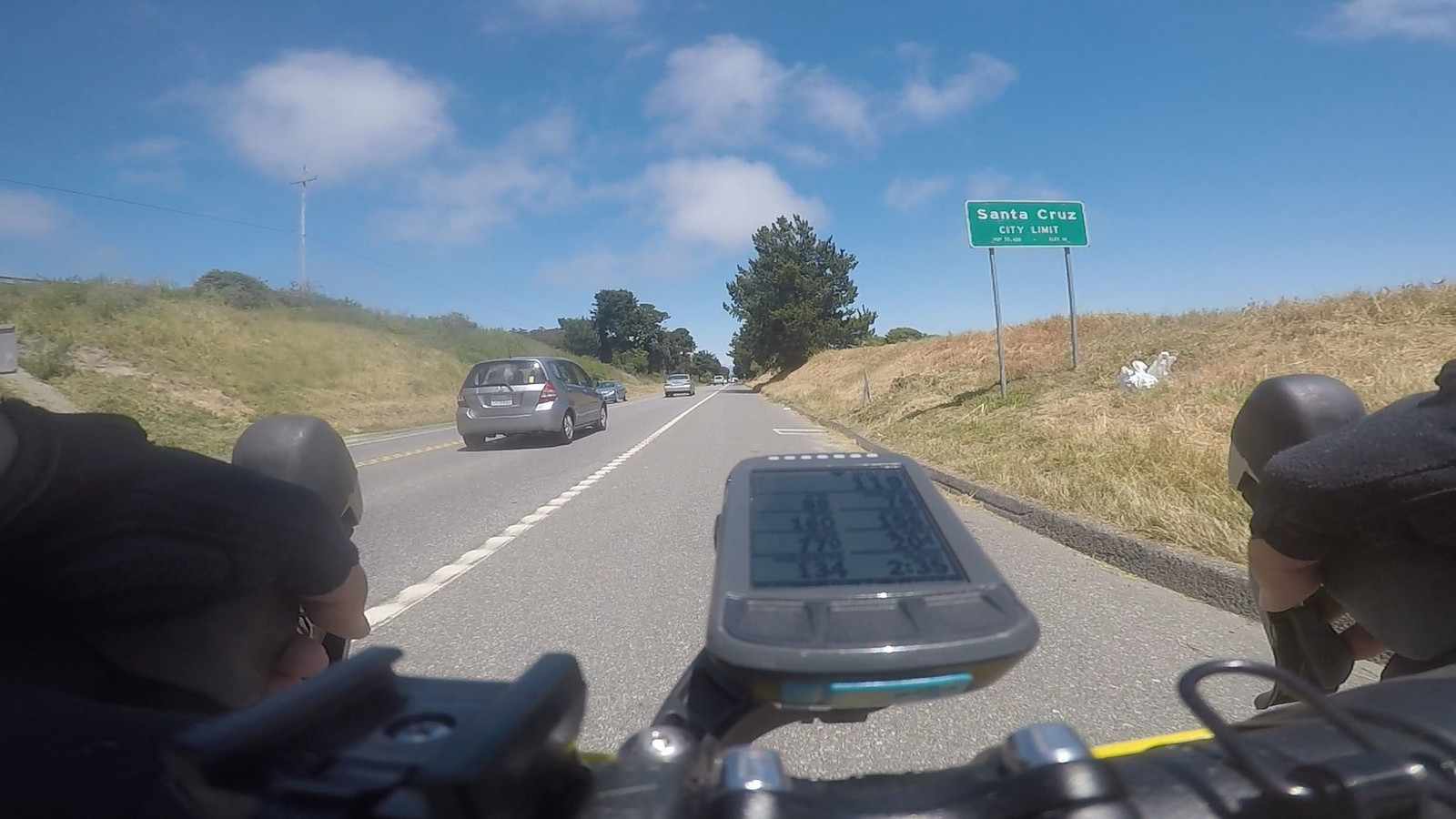 A couple of riders caught up with me and the route led us off Hwy 1. We wandered through some neighborhood streets to arrive at Camp 1 at Santa Cruz. I was close to tears when I got off my bike, not sure why. This wasn't my first 80-mile ride. Maybe because I finished Day 1 or maybe because of the purpose of this event. Day 1 was finished, with still over 400 miles to go. I didn't feel too exhausted after the first 80 miles, but this was only the first day. So far, it felt like a long ride on a normal weekend.
Camp 1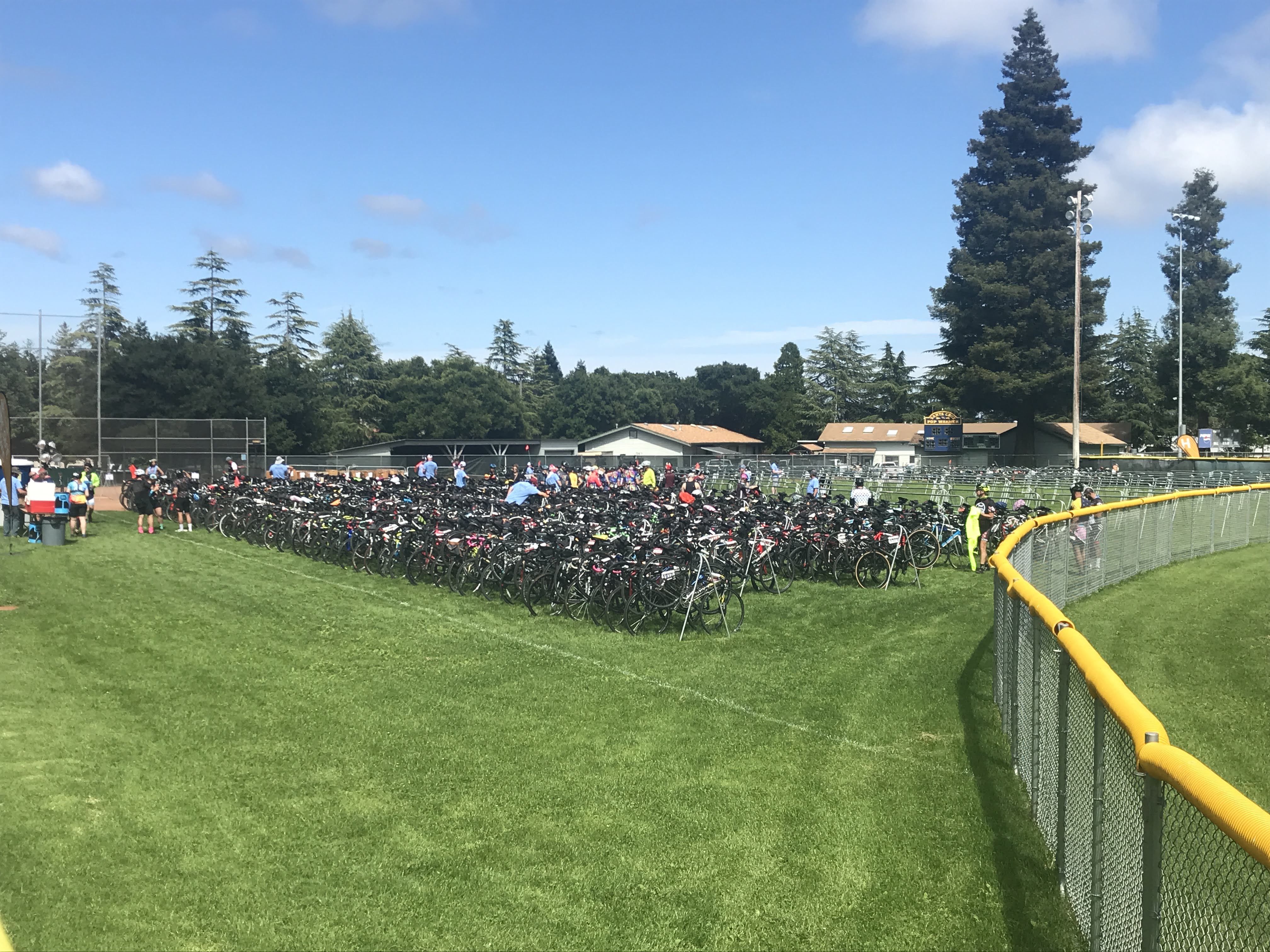 I parked my bike, grabbed some snacks, and followed the signs to the gear truck. There were so many signs pointing to all different directions!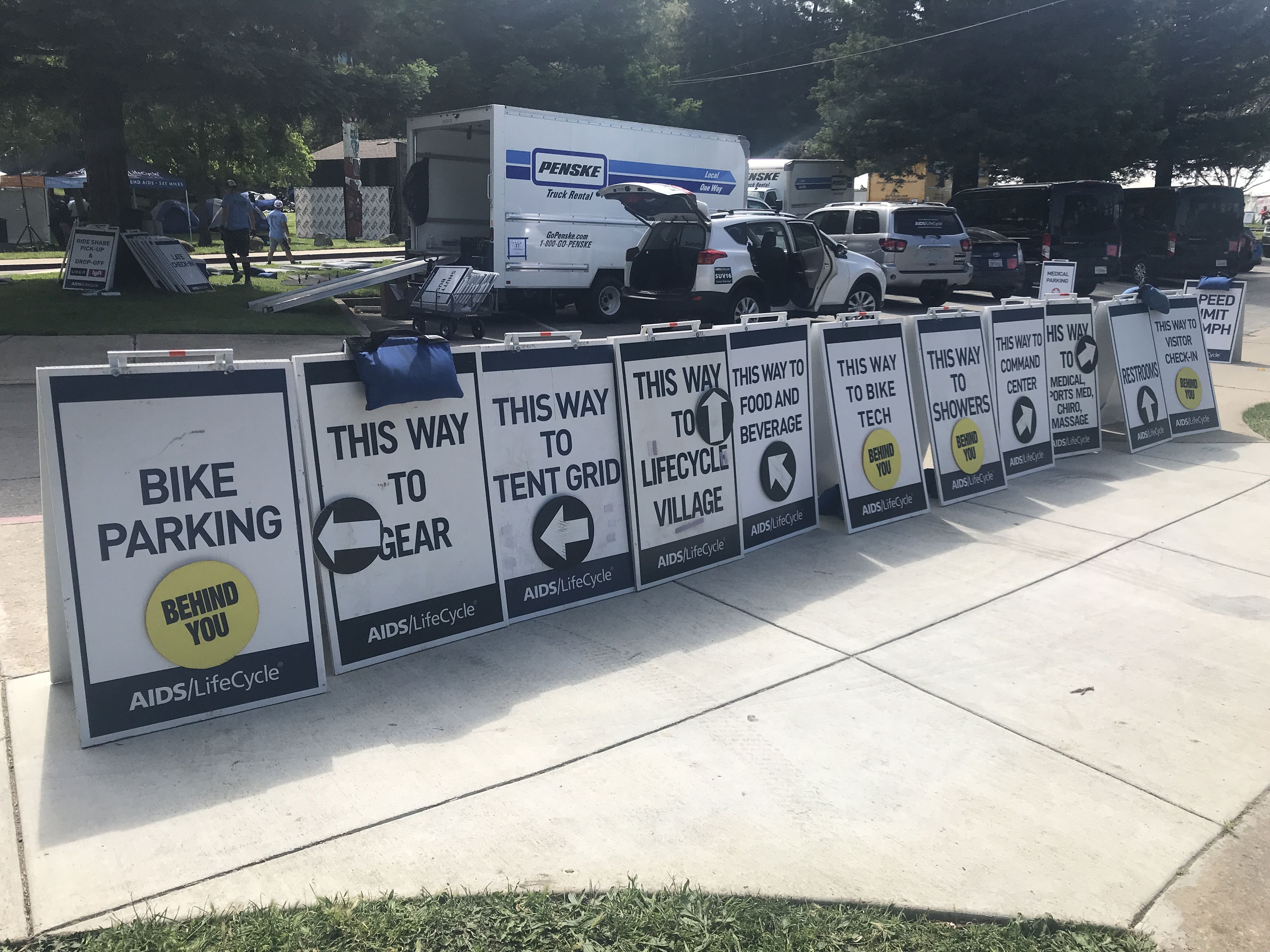 I found my gear truck and walked up and down the aisle of luggage behind the truck to find my bag. I couldn't find it at first and freaked out for a moment that maybe somehow it stayed at Cow Palace. (I have a fear of luggage getting lost and try not to check bags when I fly.) I opened the Tile app on my phone and it told me my bag was nearby. Whew! Then I pinged the Tile but didn't hear anything. I walked up and down the aisles again and eventually found my bag. I picked up a tent and walked towards the tent grid. Of course, I didn't see the signs pointing towards different tent grids and walked deep into the wrong one before I realized I was in the wrong one… while carrying my 75L bag!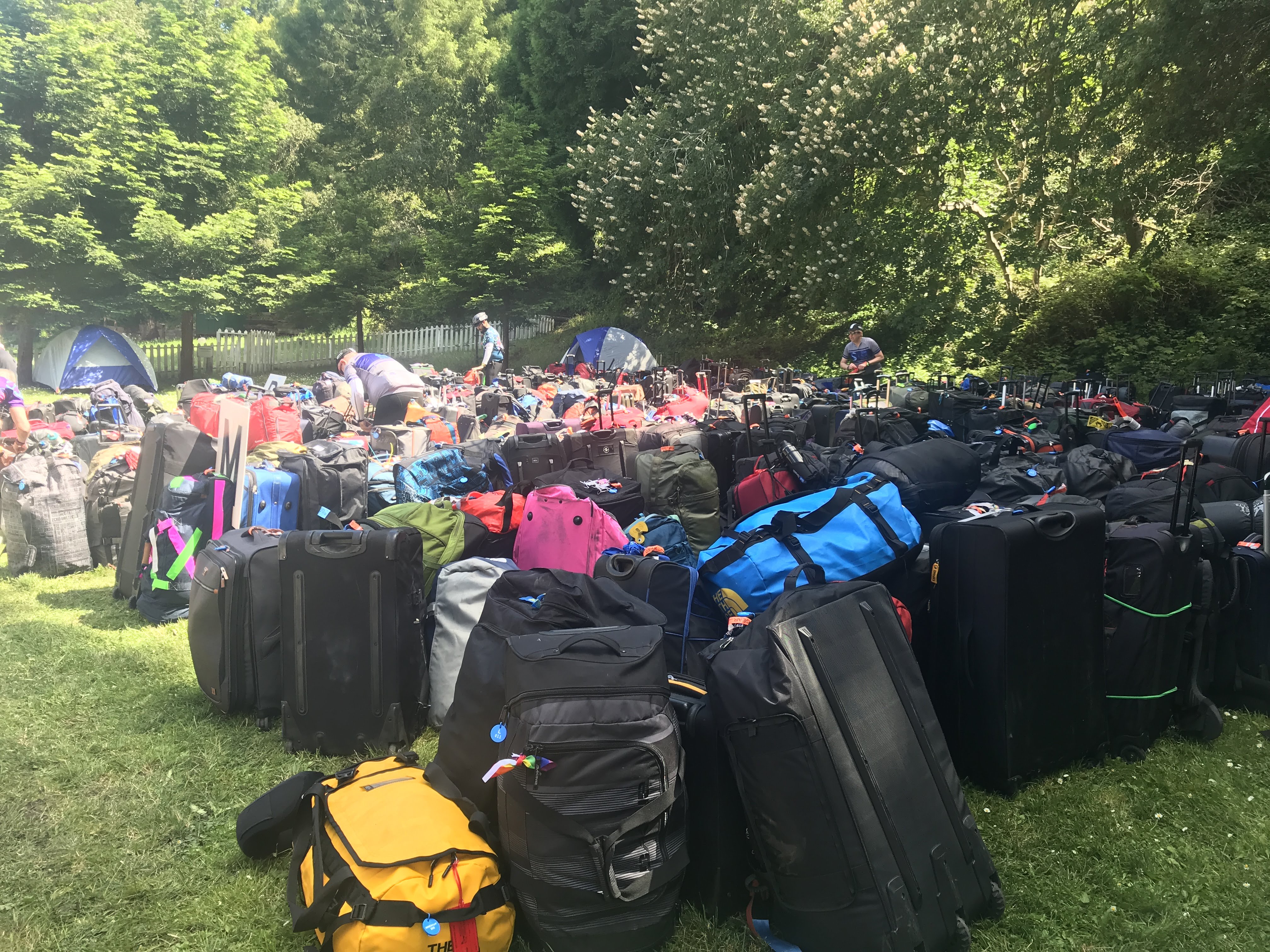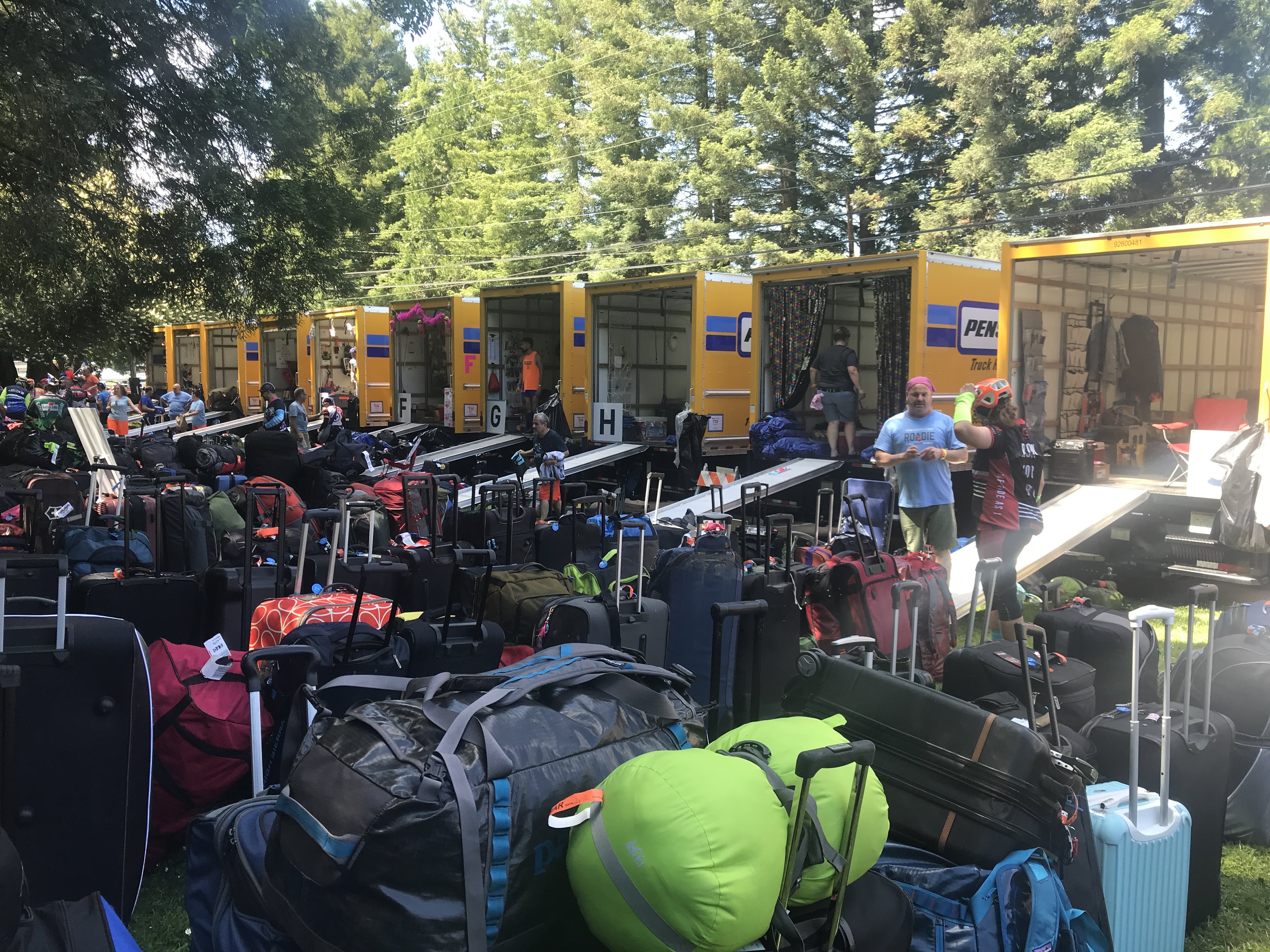 Eventually, I found my little plot of sleeping area for the night and another rider came by and helped me with the tent. Most people get a tent-mate. Since I ride faster than mine, we made a deal that I would put up the tent every day and he would take it down the next morning. Here's my tent all set up. I finished the ride just before 3 pm, still relatively early in the day I guess. There wasn't anyone around me when I set up my tent.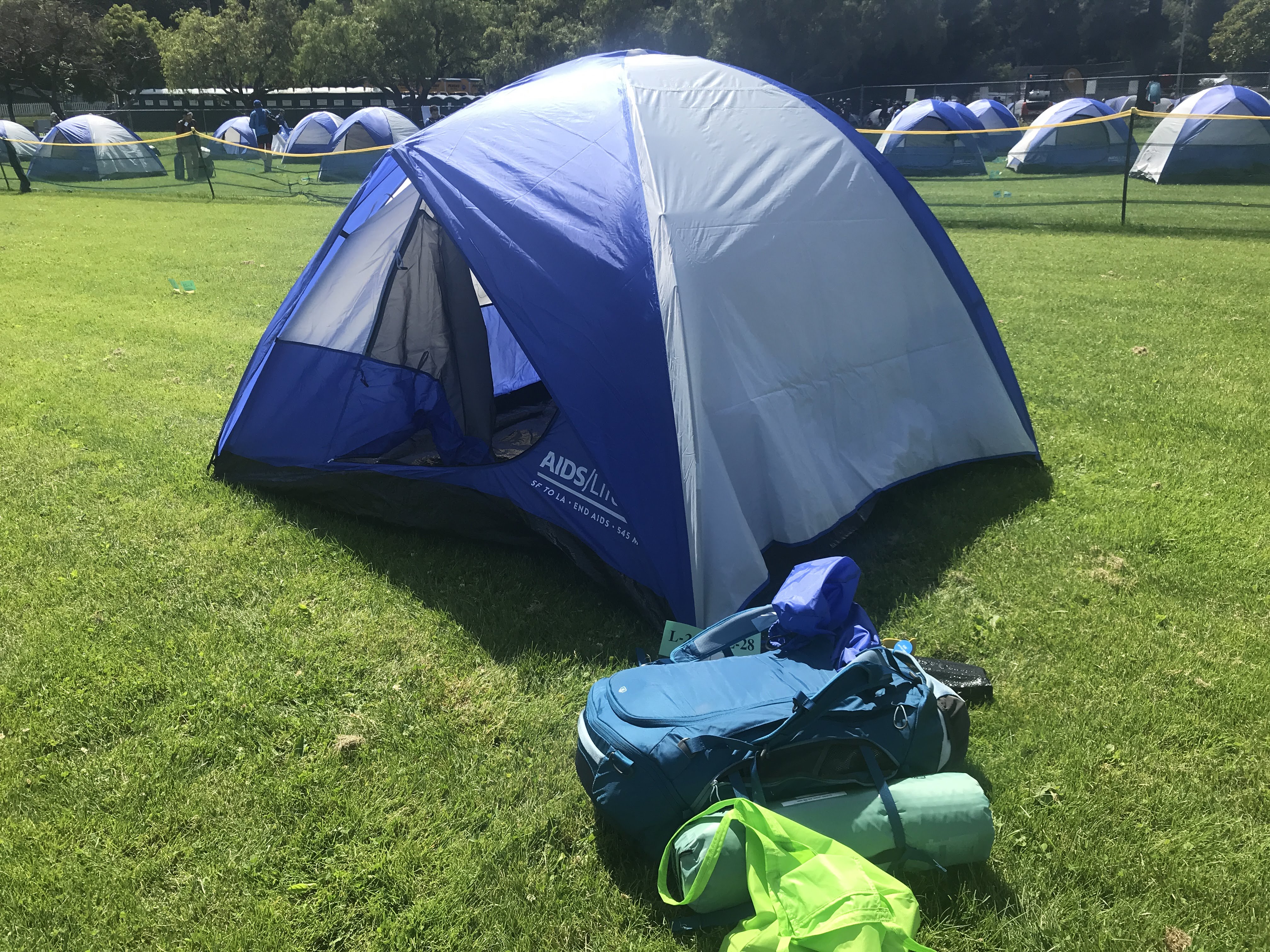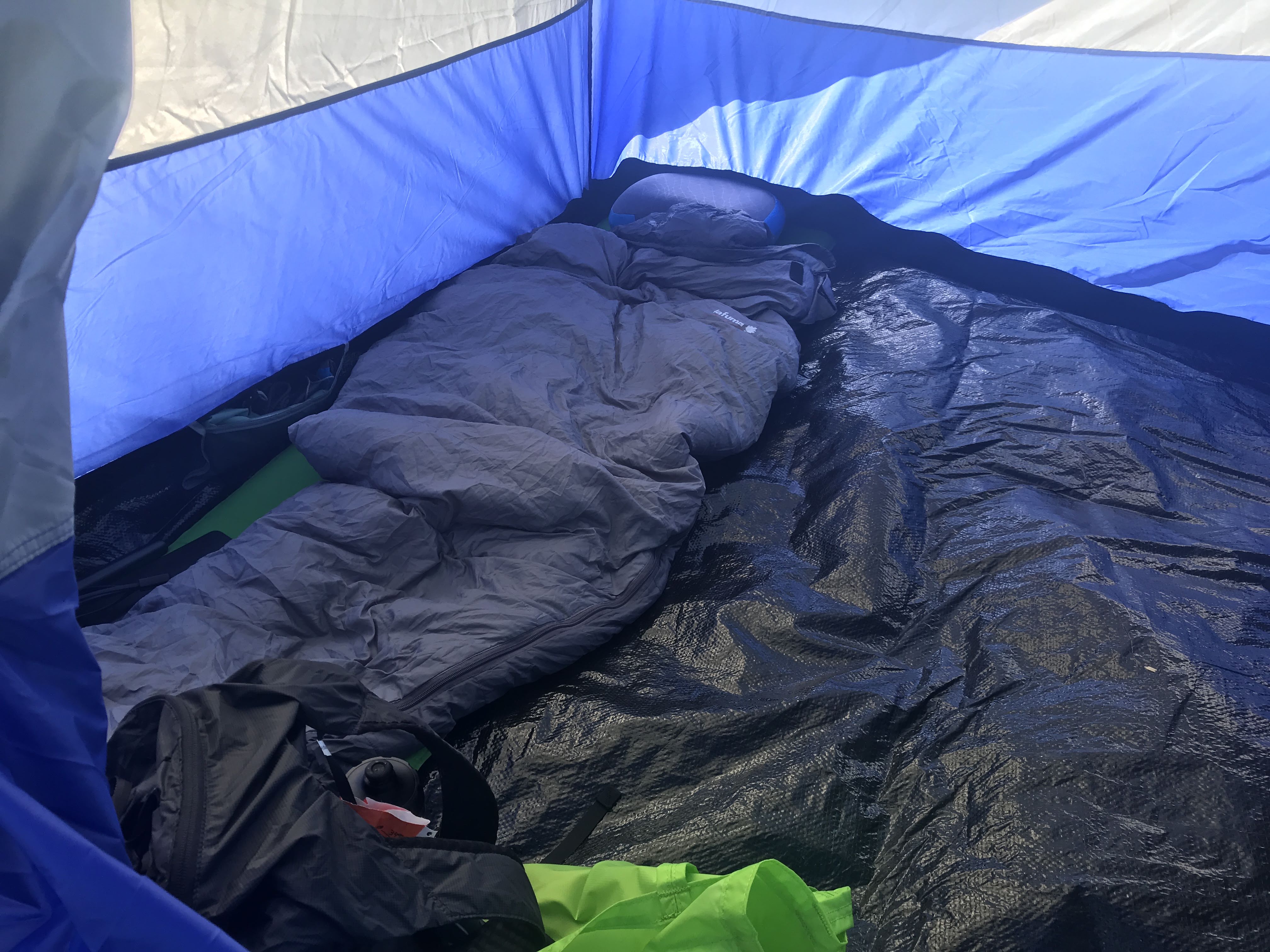 After pitching the tent, I packed a change of clothes and followed the signs to the showers, then I went to the sports med tent. My left hip was giving me troubles for weeks now. By the time I returned to the tent, iced, stretched, and foam rolled, the rest of my team had arrived. We went to the dinner tent. Dinner was Mexican that evening and the chili was pretty good. There was also cheesecake for dessert, but I didn't get any in an attempt to be dairy-free for the week.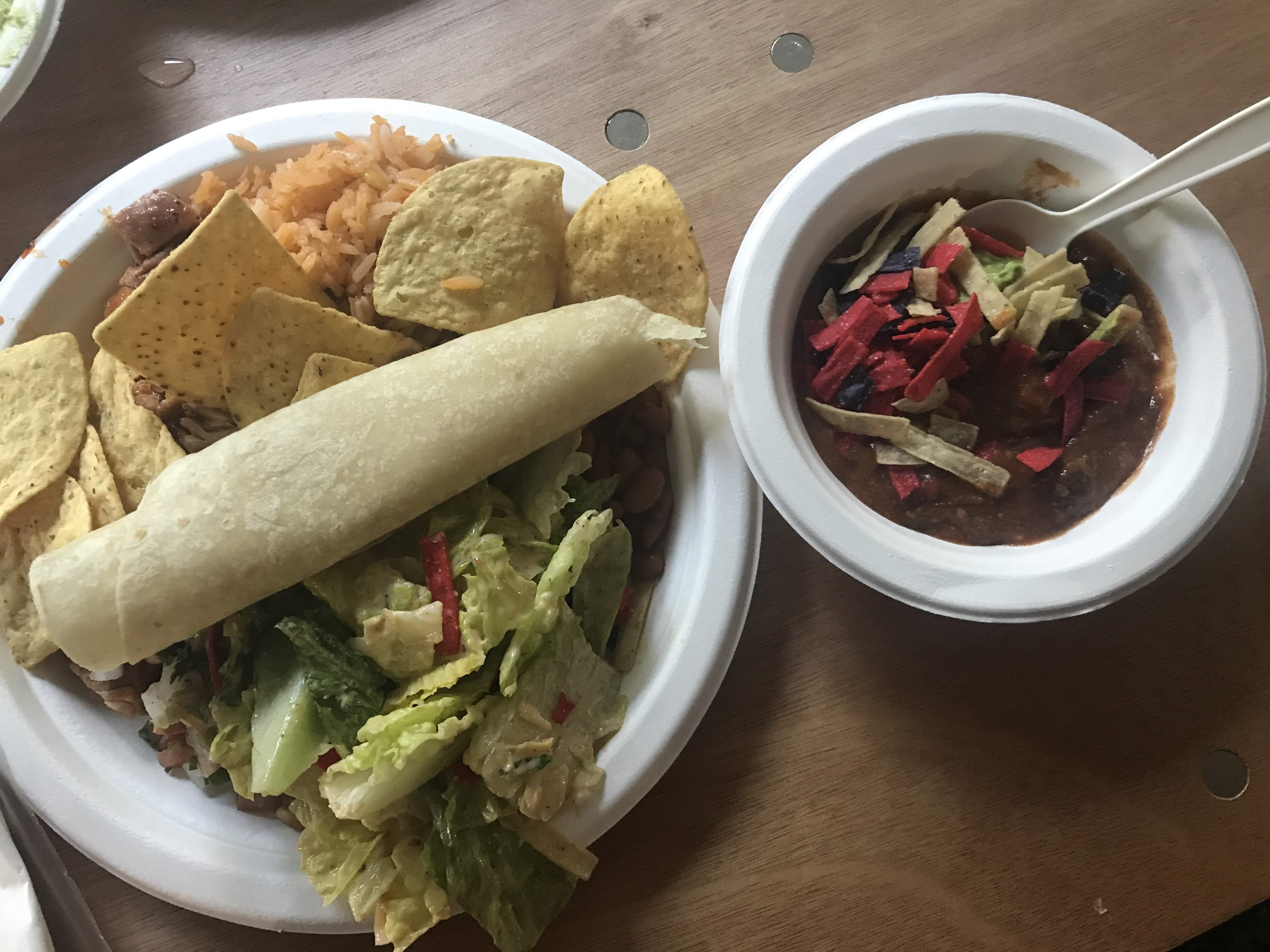 My team and I wandered around the camp after dinner. We checked out the lounge area and I got a temporary ALC tattoo on the back of my leg.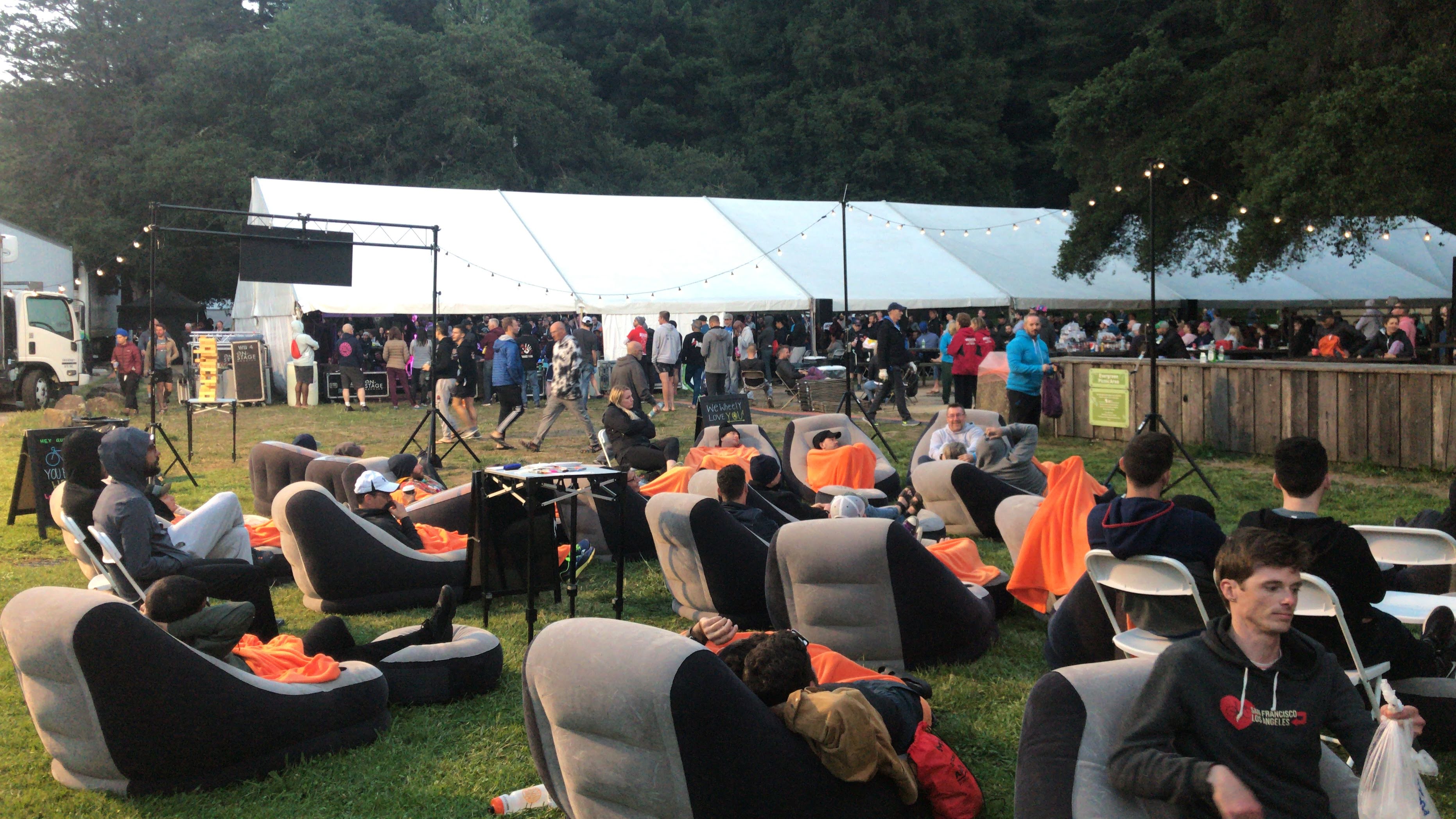 Then, we trekked our way back to the sinks in front of the shower trucks to go brush up for the night.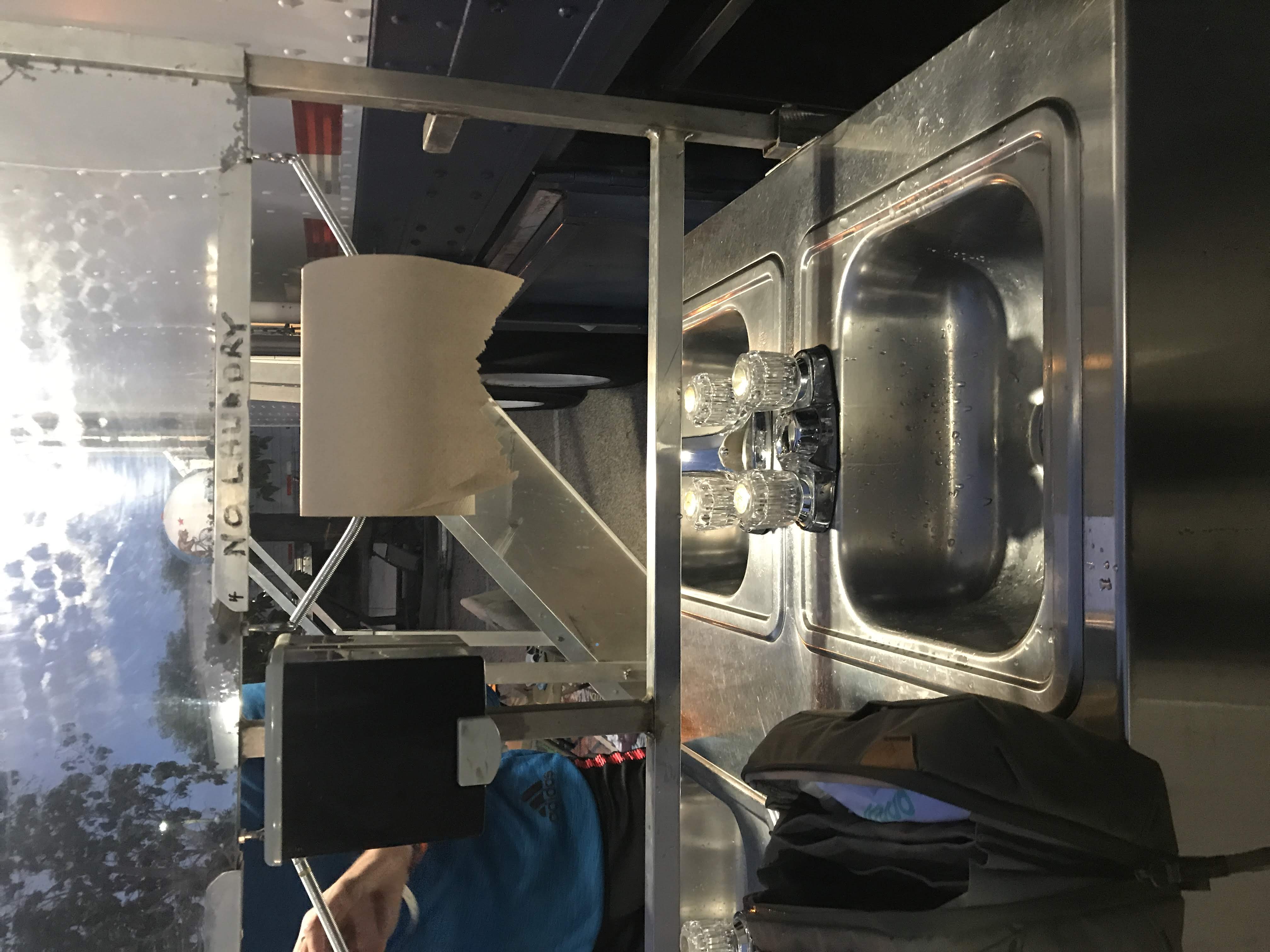 On the way back, we passed the bike parking area, with over 2,000 bikes!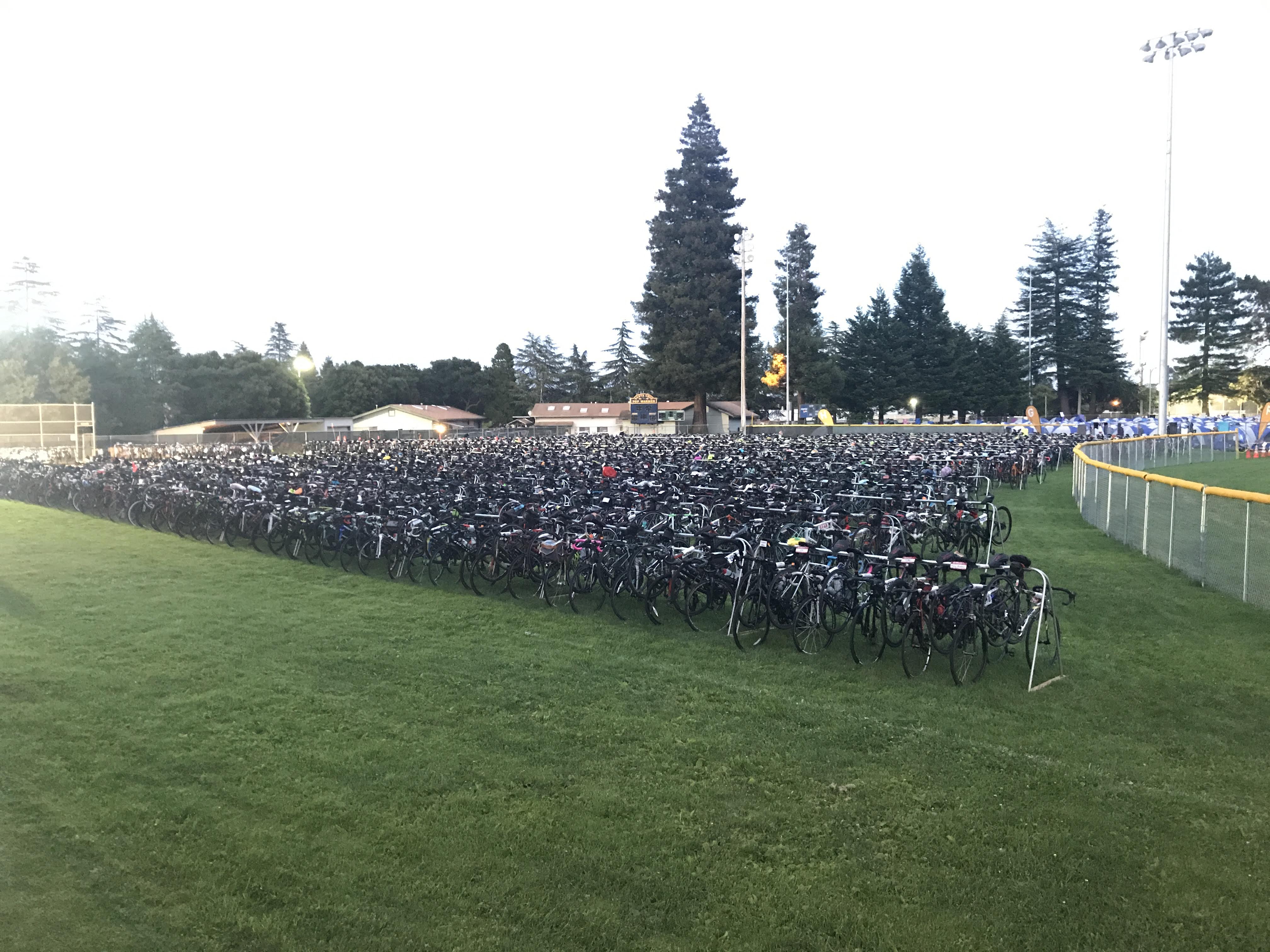 The tent grid was also full now because the route was closed for the day and everyone made it to camp.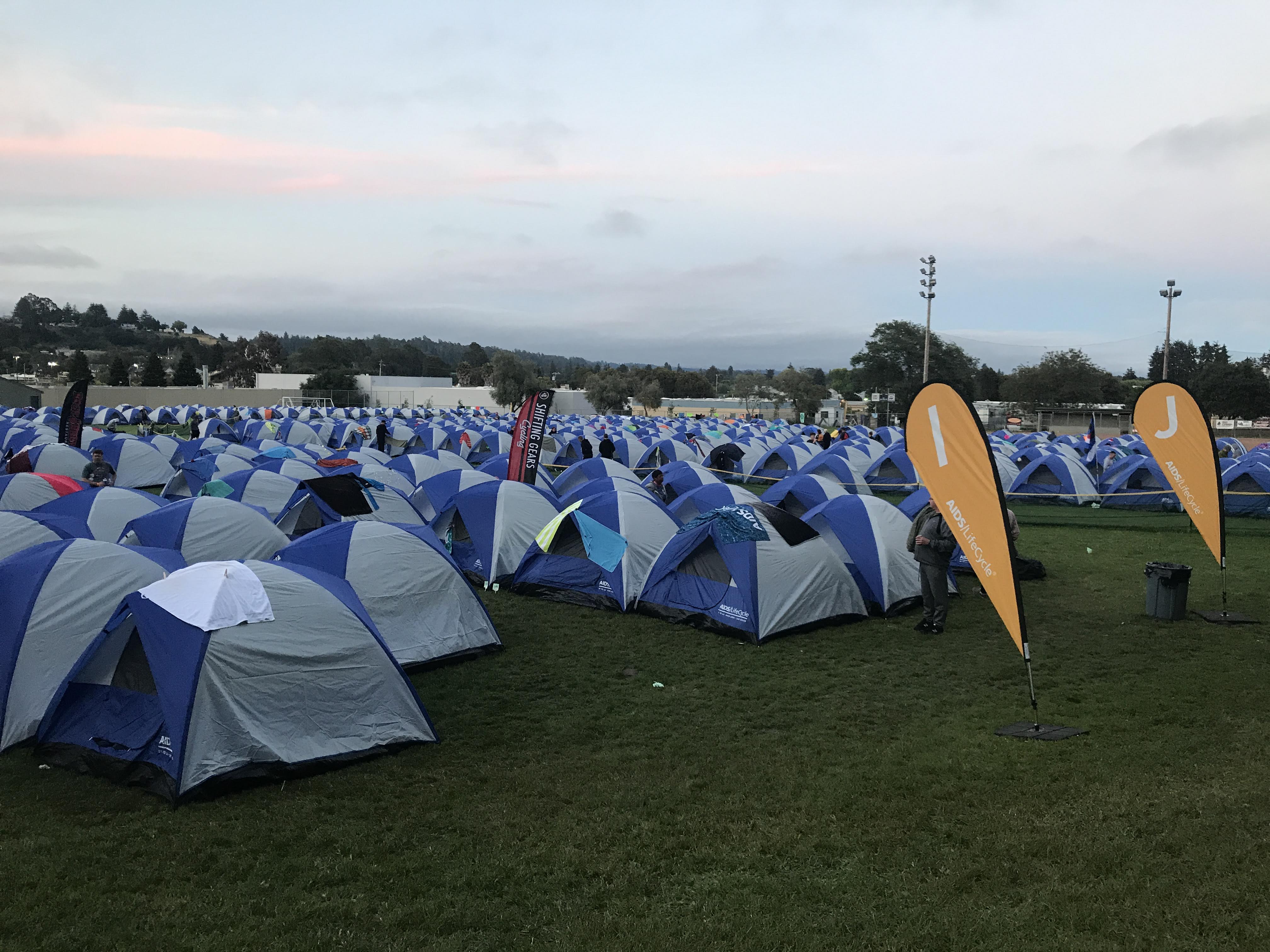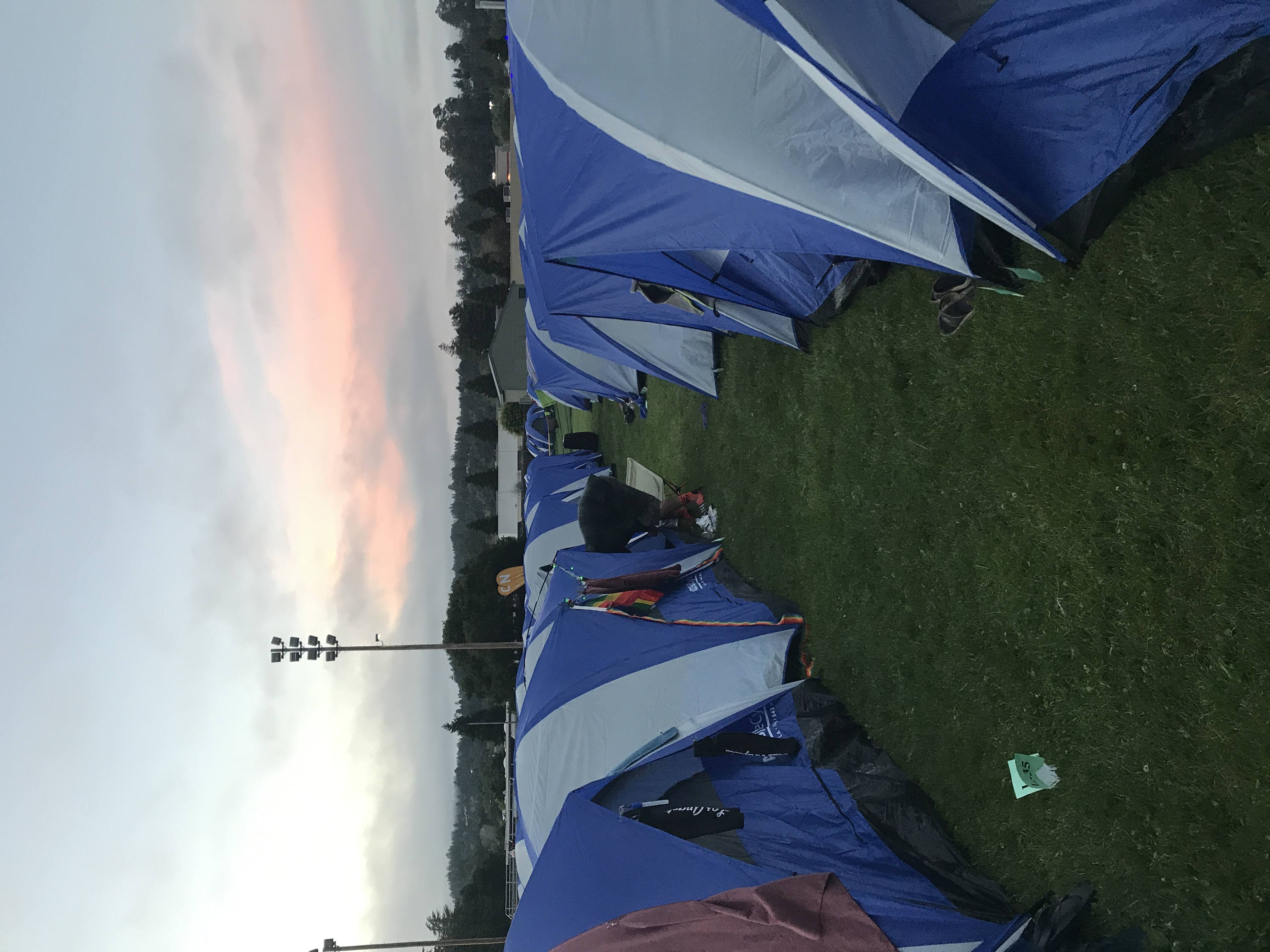 Day 2 was gonna be a long day, over 100 miles. We set our alarm clocks to 4 am in the morning to aim for a 6:30 am roll out the next day. I had been dreading the sleeping in the tent part for ALC. I would really rather sleep indoors. This was my first time using an inflatable sleeping pad and a pillow in addition to the sleeping bag. It wasn't so bad and the grass wasn't bumpy and we weren't in the woods. We were on a baseball field in a park. I put in earplugs to block out people chatting in a nearby tent and fell asleep pretty quickly.